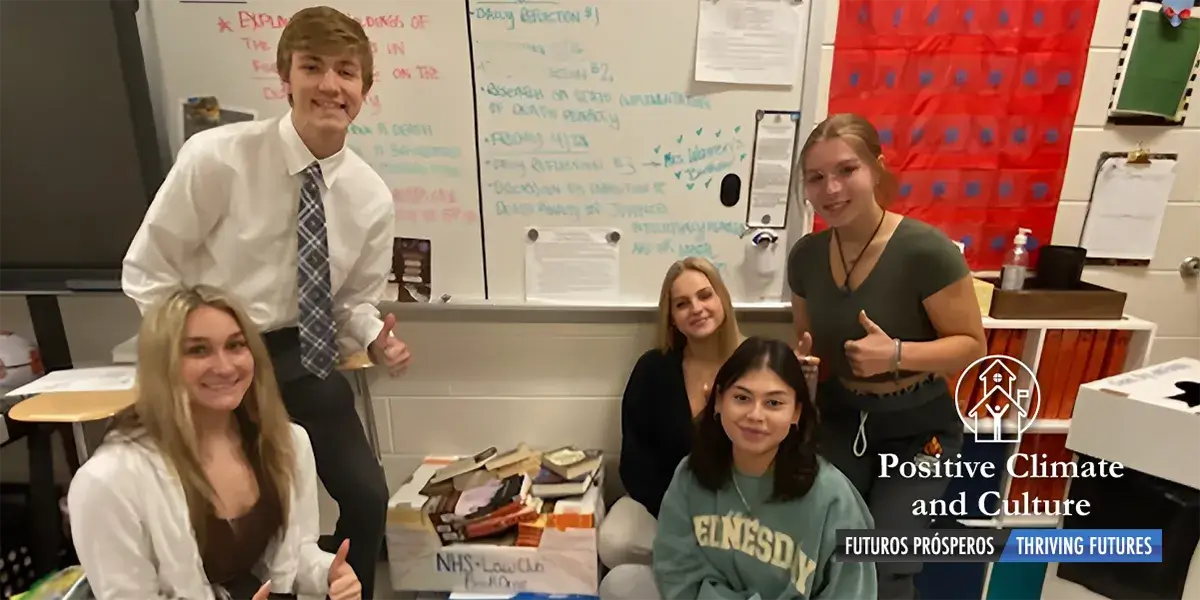 A student's reason for joining Patriot High School's Law Club is varied, but at the core is a desire to make a positive difference in society. Club sponsor, Randi Warren, an Advanced Placement Psychology and Introduction to Law teacher at the school, has found a worthwhile cause for her students' efforts.
In conjunction with the Prince William County Public Defender's Office, Patriot Law Club students are collecting books to provide to incarcerated individuals. It's called the Living Library Initiative.
"We learned about this program when the Law Club competed in mock trials at the Prince William County Courthouse," said Warren. "Everyone in our country, and even those accused or convicted of crimes, deserves humane treatment and to be encouraged to live to their best potential. Reading is the key that can open many opportunities and change lives."
The club is working with Patriot's National Honor Society and Key Club, as well as Loch Lomond Elementary School and Woodbridge High School, to collect books. So far, the team has collected several hundred books.
"We talk quite frequently about the repercussions of people's actions, but there is no better way to lower recidivism rates than through education and literacy," said Evan Davisson, a senior at Patriot High and the Law Club's co-president. "Our club hopes that through donating books we can make at least a small dent in the work that needs to be done in helping improve our justice system and democracy. On a more human level, we hope the books bring hope and a smile to people who most definitely need both."
Davisson recognizes that the positive climate and culture of PWCS is best embodied by sharing that commitment beyond the school walls.
"Giving these people the opportunity to read and become literate helps them take meaningful steps toward becoming reintegrated, contributing members of society," he said. "Helping people in need is the best and most human response when someone makes an unfortunate or under-informed decision, and helping people is what we aim to do as leaders of our community."