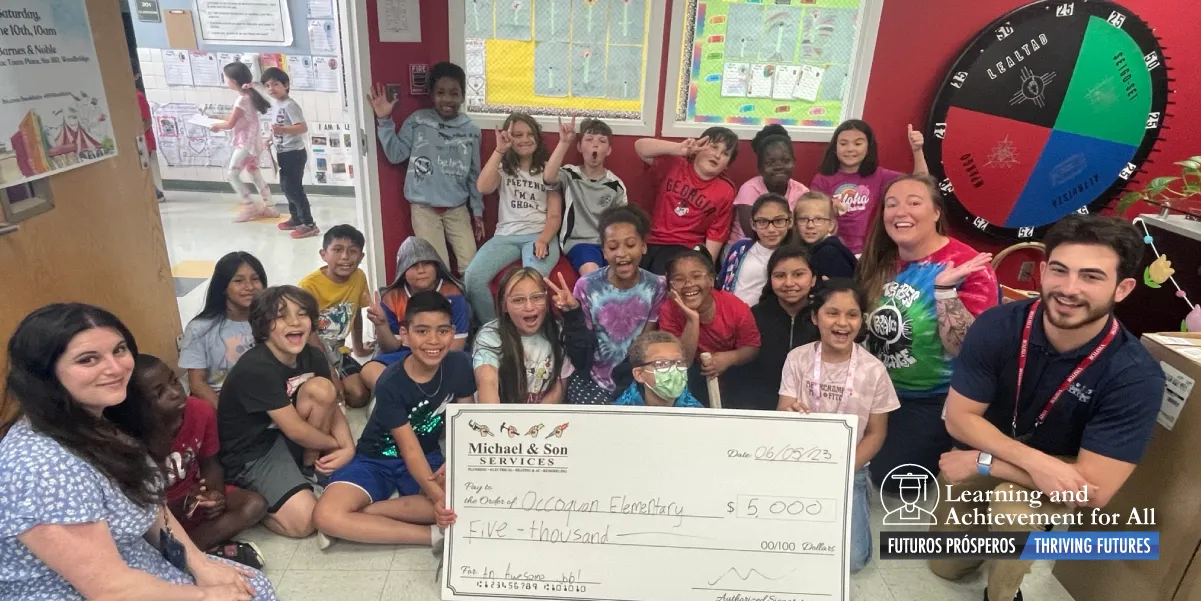 Third grade students at Occoquan Elementary School took home a big prize in the Michael & Sons jingle contest. This annual competition is open to students from Maryland, North Carolina, Virginia, and Washington D.C. This year, there were almost 50 elementary schools that entered. Judging was based off social media engagement - likes, shares, and comments, with each one counting as one vote. A winner was selected from each of the regions that Michael & Sons services, winning a $5,000 prize, and Occoquan Elementary was the winner in the Northern Virginia region.

"The lyrics I created, and the students from Mrs. Infante's third grade class created the movements," shared Whitney Burkholder, music teacher at Occoquan.
"The students were enthusiastic to learn and participate, they were actively engaged in knowing how our school was performing against the competition, and when the winners announced, they were bouncing off the walls," Burkholder added.
"I felt really good, so amazing when we won!" My favorite part was making the dance, making the choreography, that was so much fun," shared one of the student winners, Aeva.
Another student, Iris said "I was pretty happy when we won; I wanted to scream!"