The PWCS Aquatics Center Water Safety School is a free learn-to-swim program offered to second grade students enrolled in Prince William County elementary schools. Our goal for this program is to provide instruction in swimming and water safety to as many children as we can.
Instruction for Water Safety School is provided using the American Red Cross learn-to-swim curriculum, one of the most widely recognized in the aquatics industry.
Schools and students are able to participate in one of two programs that we offer:
Five-day program: students visit the Aquatics Center for 50 minutes once per week over a five week period
One-day program: students visit the Aquatics Center one time for 90 minutes
School selection for the five-day program is through a random lottery process. Slots for the one-day program are filled on a first-come, first-served basis.
During Water Safety School, students will receive instruction in both swimming and water safety:

Swimming Instruction (note: these are examples of instruction that may be provided; students receive instruction based on level placement during their pre-assessment):
Floating on front/back
Blowing bubbles
Gliding on front/back
Combined arm and leg movement
Rotary breathing
Water Safety Instruction:
Properly sizing and wearing a life jacket
Basic rescue techniques
Being safe in and around the water
Interested in participating in the program? Let your principal know today!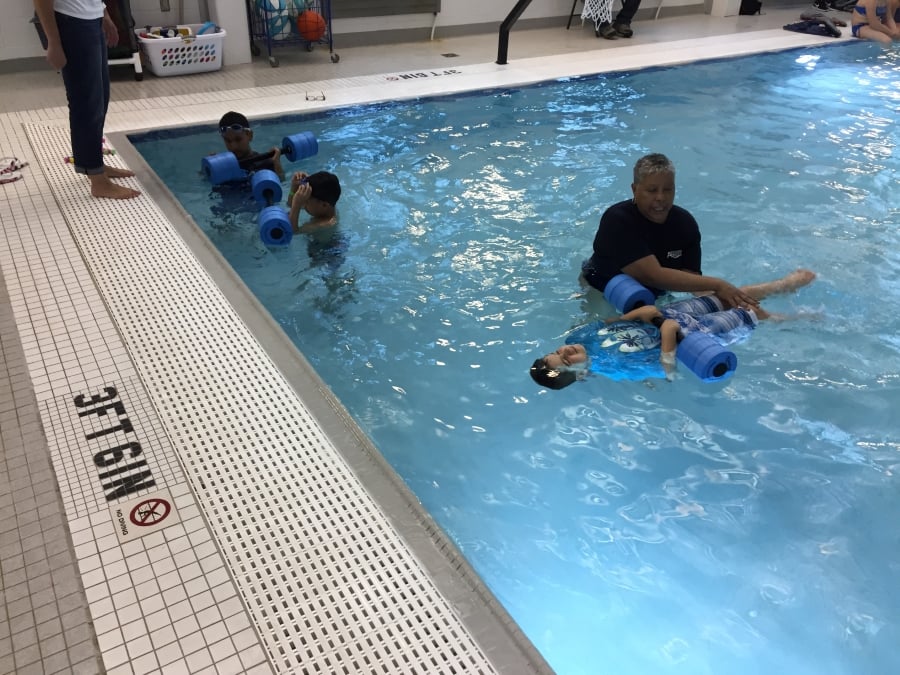 Students Served
| Year | Six Day Program | One Day Program | Schools |
| --- | --- | --- | --- |
| 2016-17 | 842 | 2,254 | 30 |
| 2017-18 | 1,947 | 1,860 | 37 |
| 2018-19 | 2,127 | 1,813 | 38 |
| 2019-20 | 2,303 | 1,463 | 37 |
| Total | 7,219 | 7,390 | |