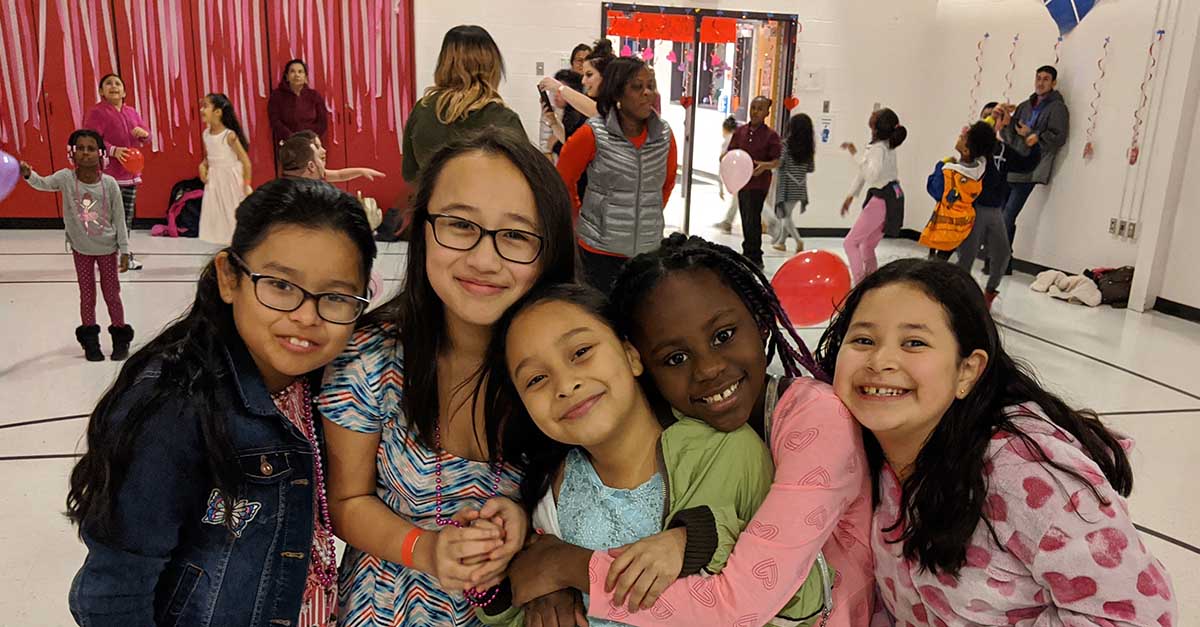 Instead of the normal sounds of students chatting and eating, lively dance music recently filled the cafeteria at West Gate Elementary School during the second annual Sweetheart Dance. Students, their families, and staff members came together for this school community event outside the school day to enjoy time together. Besides the dance floor, the event offered other activities, including a photo booth, food, and other fun games.

Rachel Smith, second grade teacher, had the vision last year for the school community to join together for a special Valentine's Day Dance to grow relationships with students and their families. Of this year's dance, Smith said, "There was so much joy and laughter between our staff and families, and that's what it's all about!"
Teachers taking the initiative to build community outside of the school day is Positively PWCS.