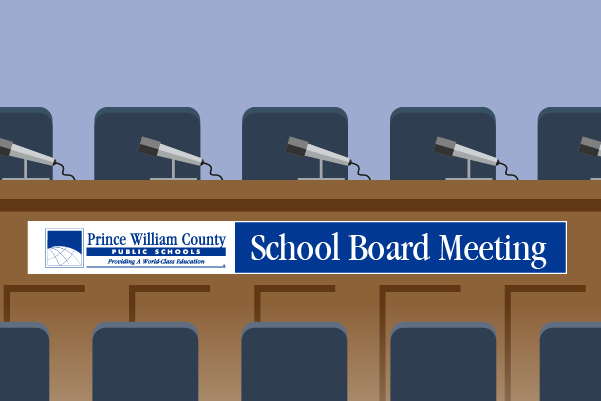 The Prince William County School Board will hold a virtual Special Meeting at 6 p.m. on June 29, 2020 for the limited purpose of renaming Stonewall Middle School and Stonewall Jackson High School. Due to the ongoing pandemic, the School Board will meet through electronic means under the authority granted by the General Assembly on April 22, 2020 through Amendment 29 to HB 29.
Wish to speak during the School Board meeting?
For those with an electronic device connected to a functioning microphone, follow this two-step process to make a public statement verbally during the School Board meeting:
Prefer to participate in the School Board meeting without speaking?
For those with web access, the following options are available to you:
Attend the GoToWebinar

After registering, you will receive a confirmation email containing information about joining the webinar.

View the community meeting online at pwcstv.com.
A recording of the community meeting will be made available in the days following the webinar.
For those without web access, the following options are available to you:
Community members without web access can access the community input session by phone or watch it on television:

Phone - +1-213-929-4212 Access code - 367-732-540.
Television on Comcast Channel 18 or Verizon FIOS Channel 36.
Wish to submit a written statement?
Those who wish to submit a written public statement about their suggested may provide input to the School Board by accessing the Public Comment webpage, or by sending an email to the School Board.
Citizens may also participate in a virtual meeting conducted by the Naming Committees for both schools from 7 to 9 pm on June 22, 2020. Information concerning that meeting may be found on the PWCS website.
A copy of the meeting agenda is available to be viewed.