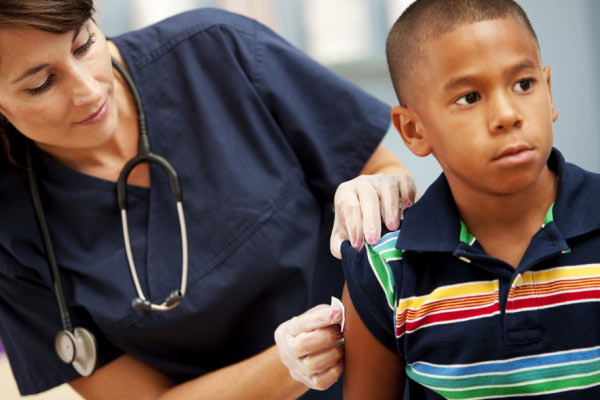 The Virginia General Assembly passed a law in 2019 changing the grade in which students receive the tetanus, diphtheria, and acellular pertussis (Tdap) adolescent booster vaccine from sixth to seventh grade. This legislation aligns with recommendations of the Advisory Committee on Immunization Practices, changing the minimum recommended age for the Tdap adolescent booster vaccine from 10 to 11 years. Therefore, a routine adolescent booster dose of Tdap should not be administered to students younger than 11 years of age.
By state law, without proof of this immunization or an exemption on file, children will not be able to enroll in school for the 2020-21 school year. Refer to this 2019 list of frequently asked questions from the Virginia Department of Health (Word) , which remains in effect for 2020 and may help to answer concerns or questions. Parents are urged to call their child's doctor or local health district if they have additional questions.
Students who received a Tdap immunization at age 10 will not need another Tdap vaccine to enter seventh grade.

Shots may be obtained from a doctor, military clinic, or the Prince William County Health District.
The Prince William County Health District may be reached at these locations and telephone numbers:
9301 Lee Ave., Manassas, VA 20110, 703-792-6300, and 4001 Prince William Pkwy., Ste. 101, Woodbridge, VA 22192, 703-792-7300.
Documentation should be taken to your child's middle school or one of the Global Welcome Center locations operated by the Office of English Learner Programs and Services.