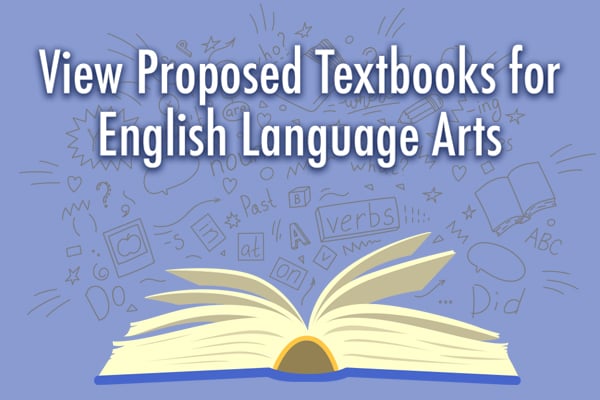 English Language Arts textbooks under consideration for adoption are available for public review and comment until December 18. This year, community members can examine textbooks under consideration virtually by using the links below:
Feedback can be submitted electronically using the English Language Arts Textbook Adoption Public Comment Microsoft form. Further instructions are posted on the PWCS English Language Arts website.
During the textbook adoption process, the Office of Student Learning convenes committees of teachers, administrators, and parents to evaluate textbooks. Comments from citizens are considered when committees prepare their recommendations to the School Board.
For further information or any questions, please contact the English Language Arts office by email at thorpejx@pwcs.edu.