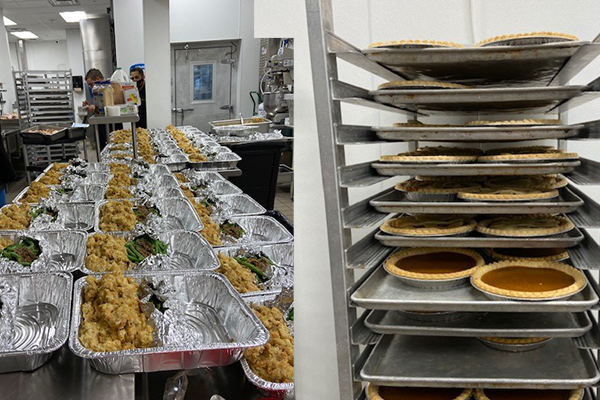 Though this year's holiday season has looked a little different, the community continues to come together to support each other.
In November, SPARK, the education foundation for Prince William County Public Schools, worked with two organizations to help supply families with Thanksgiving meals.
Once again, NBC4 Washington and their "Food 4 Families" initiative, provided turkeys and Safeway gift cards to 140 PWCS families. This year, the turkeys were larger than ever, weighing in at 20 or more pounds each. With help from school staff at Unity Reed High School and Fred Lynn Middle School, families were able to pick-up the meals just before the holiday.
New this year, Uptown Alley in Manassas partnered with SPARK to provide pre-cooked meal kits that included turkey, sides of potatoes, green beans, stuffing, and rolls, as well as dessert. Uptown Alley sold the meal kits to the public in early November, and for every two kits they sold, they were able to donate a meal kit to a PWCS family. More than 20 kits were made available for PWCS families.
SPARK thanks NBC4 and Uptown Alley for their generosity and wishes all of PWCS a happy holiday season.