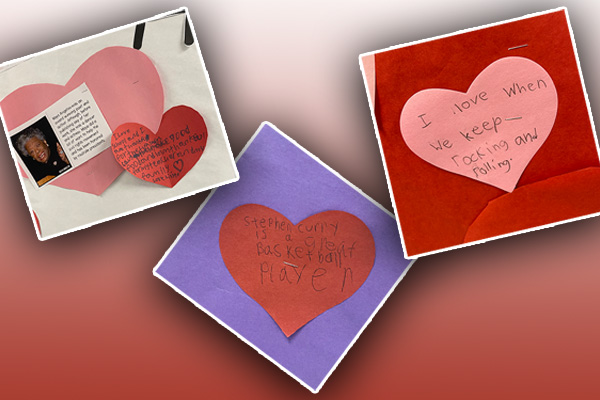 Student artwork and positive messages are often the decoration in the hallways of schools. The third-grade teacher team at Marshall Elementary School combined these two themes to create a bulletin board in celebration of February's Black History Month and Valentine's Day.
The board features photos of several Black historical figures including the school's namesake, Thurgood Marshall, who served as the first African American Supreme Court justice. After hearing about each person, students wrote about what they learned. They also wrote messages about the meaning of Valentine's Day and Black History Month. The messages were written on hearts and posted on the board.
Jennifer Davis, third grade teacher, shared, "We hope that all scholars gain more knowledge about a new person who has had a positive impact on our culture and society. Not just the everyday celebrities they see on the television."