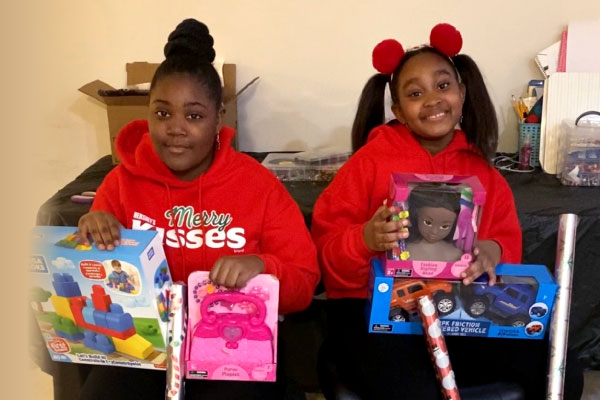 Potomac Middle School seventh-grader Natalya Barnwell and her sister, Jalynn, a fourth-grader at Mary Williams Elementary School, have started a handmade jewelry business. The sisters, who were encouraged by their parents, launched a website to sell their wares.
Natalya has always dreamed of starting her own business. She shared this idea with her sister, Jalynn. Natalya explained that "after brainstorming, our love of dressing up, accessorizing, and playing with make-up, we came up with N.J. Glam handmade accessories." "My sister and I love to be creative, so we decided to use our skills to make authentic handmade accessories."
The young entrepreneurs decided that they also wanted to use part of the profit from their business to help out in their community. Every month, they plan to donate to different charities that help families with children. Their mother, Passion Barnwell, suggested donating toys for kids to the local Action in Community Through Service (ACTs) shelter.
"The amount of excitement and gratitude the girls showed when they were purchasing the toys for other kids was priceless," said Passion. "It fills our hearts with joy to know that our children are so selfless. We believe they have a bright future ahead of them."
When asked if they had any advice for fellow students, Natalya said that "hard work pays-off but it is important to love what you are doing." Jalynn stresses that "it takes hard work, but it will pay off if you stick with it." For now, their business is online, but the siblings hope to expand it and possibly open their own shop.