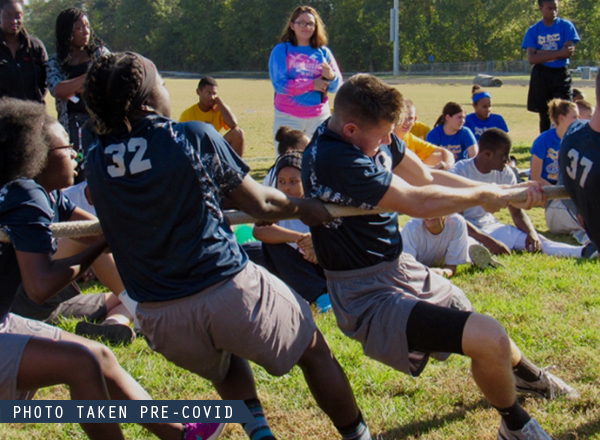 Osbourn Park and Potomac High Schools are both hosts to the Navy Junior Reserve Officer Training Corps (NJROTC), which prepare students for military training. Both of these programs have performed well in recent competitions.
The Potomac High NJROTC Academic Team participated in this year's Navy National Academic Exam. They recently received their results and ranked in the top 10 percent nationwide.
"The exam consisted of 100 multiple choice questions," explains Dr. Debra Rogers, senior naval science instructor at Potomac. "The questions span the spectrum of current events, naval maritime history, oceanography, geography, science, and leadership, to name a few. The academically gifted group consisted of 25 students who were further sub-divided into five-person teams. These individual teams ranked 7th, 10th, 23rd, 85th, and 136th out of the 1,338 teams."
Not to be outdone, the Osbourn Park High NJROTC recently competed in the Navy's National Invitational Championships. Twenty-four teams across the nation performed in 11 competitions consisting of five drill events, five athletic events, and an academic test. This year's event was unique in that the cadets competed via video submissions of their performances.
"Normally, there would be 12 competitive events," explains James Ogawa, senior naval science instructor at Osbourn Park. "And all 24 teams would be competing head-to-head in Pensacola, Florida at the Naval Service Training Command headquarters, but due to COVID, all the teams are competing virtually."
Whether virtual or in-person, the School Division's NJROTC programs continue to perform well on a national level.
"Despite this year's unique learning environment, our students continue to excel!" said Rogers.