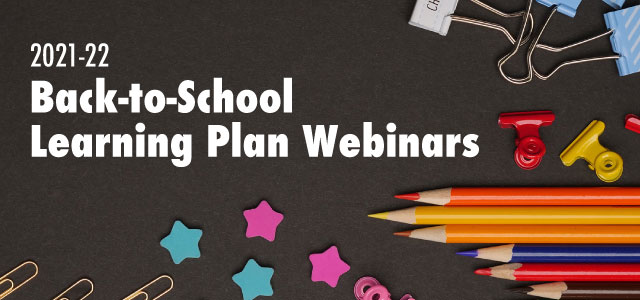 Dr. McDade and members of the PWCS leadership team will provide a brief overview of the learning plan for the upcoming school year, with a focus on details of virtual learning. Additional webinars on the 2021-22 learning plan will be provided by each school between August 4 - August 13. Look for specific sign-up and details from your student(s)' schools.
Divisionwide Webinar 1 - Families of virtual-only students
Tuesday, August 3, 2021 - 6:30 p.m.
Register for August 3, 2021 Zoom Webinar
For accommodations including language interpretation, please complete this form by July 30
Divisionwide Webinar 2 - All student families
Thursday, August 5, 2021 - 6:30 p.m.
Register for August 5, 2021 Zoom Webinar
For accommodations including language interpretation, please complete this form by August 2