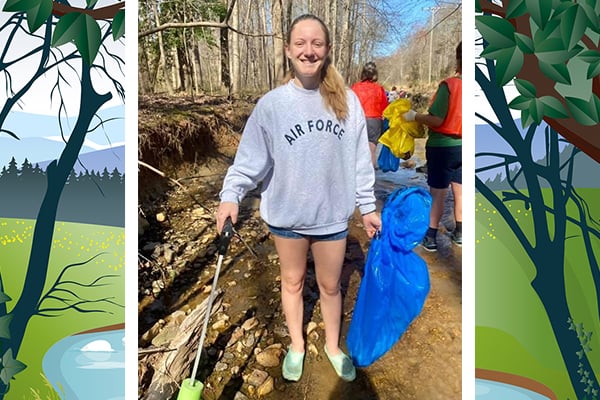 In 2019, the family of Nick Jackson, a 2005 Forest Park High School graduate, petitioned to adopt a portion of Neabsco Creek in his memory. Jackson tragically took his own life in 2018.
His cousin, Sara Mihalovich, a rising senior at C.D. Hylton High School, explained, "He absolutely loved nature and the outdoors, so we thought it was fitting to adopt a stream in his memory."
Neabsco Creek, located in Woodbridge, is a tributary of the Potomac River. Twice a year, Jackson's family coordinates a stream clean-up event. One of the events is scheduled around March 16 in celebration of his birthday.
"My siblings and a few of my cousins who are all PWCS students participated in the clean-up event this year and in years past," Mihalovich shared.
The events are also a way for Jackson's family to share information about suicide prevention with volunteers.
The Prince William Soil and Water Conservation District oversees the Adopt-A-Stream program in Prince William County. Individuals or groups can find a public stream in the county or adopt a stream on their private property. As a part of the adoption agreement, volunteers walk or paddle the stream to remove trash and debris in an effort to keep the waterway healthy.