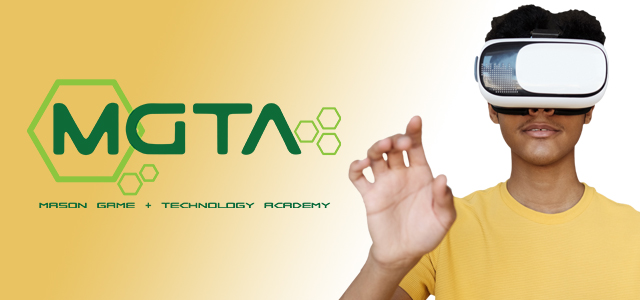 Mason Game and Technology Academy (MGTA) awarded seven students from Unity Braxton Middle School with scholarships. MGTA is a community youth outreach program of George Mason University's Virginia Serious Game Institute (VSGI) and the Mason Computer Game Design Program. The scholarships were funded by Micron Technologies, which is a long-time school business partner of Unity Braxton Middle through SPARK, the education foundation for Prince William County Public Schools.
MGTA courses are developed and taught by Mason faculty and by students of its advanced game design and computer science program, who also serve as mentors. MGTA provides age-appropriate courses for students age 9-18 years old that are modeled after university-level curriculum. The program incorporates entrepreneurship, team dynamics, and project-based learning into every class.
"Students in MGTA programs encounter not only technology but also a university experience, as courses occur on campus and are taught by university faculty-providing important exposure to college life." said Eric Simenauer, school counselor and business partnership coordinator at Unity Braxton. "Guardians and parents of underprivileged children who have been part of MGTA share that the experience has transformed their children's life goals, providing the inspiration they needed to focus on a pathway to higher education and even advanced study in the STEM fields of the future."