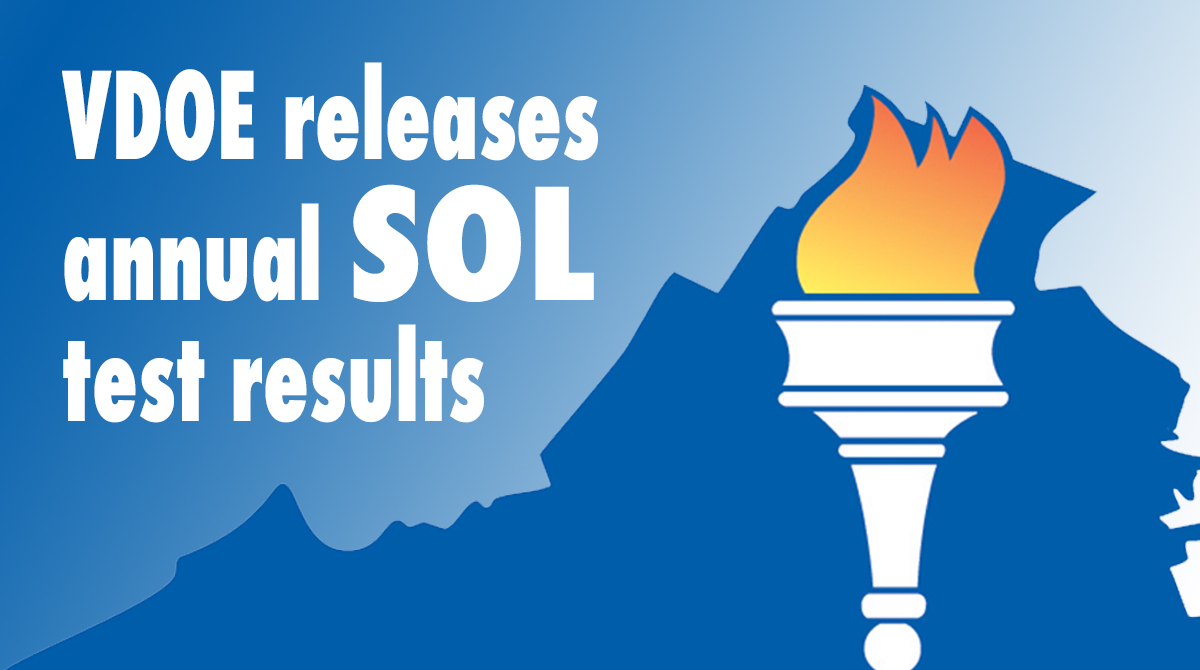 The Virginia Department of Education (VDOE) released today, Thursday, August 26, 2021, the annual Virginia Standards of Learning (SOL) test results and updated School Quality Profile reports with this information.
The results of the SOL assessments administered during the 2020-21 school year provide a baseline for recovery for students and schools following the unprecedented disruptions to instruction caused by the COVID-19 pandemic. Because accreditation was waived for 2021-22, SOL test data this year will serve as a tool to set a baseline for recovery and measure growth.
Prince William County Public Schools (PWCS) overall passing results included 72% in reading, 54% in mathematics, and 57% in science. The state level overall results were 69% in reading, 54% in mathematics, and 54% in science.
"The results of the spring SOL reaffirmed what we already believed, the pandemic has significantly impacted our students' learning, and further widened achievement gaps in our student populations," said Superintendent of Schools, Dr. LaTanya D. McDade. "These results serve as a clarion call to reinvigorate our focus on serving students and delivering on their academic and social well-being needs. In order to achieve this, we will be implementing our comprehensive plan for recovery, acceleration, and re-engagement."
VDOE offers the following reminders about state accreditation and federal accountability ratings for the 2021-22 school year:
While the department is reporting the results of the 2020-21 SOL tests, accreditation ratings for the 2021-22 school year will not be calculated.
All schools will have the rating "Accreditation Waived," as during the 2020-21 school year.
VDOE will not calculate performance levels on accreditation school quality indicators based on 2020-21 data.
Federal accountability determinations under the Every Student Succeeds Act will continue to be based on pre-pandemic performance during the 2018-19 school year, as per an emergency waiver granted by the U.S. Department of Education.