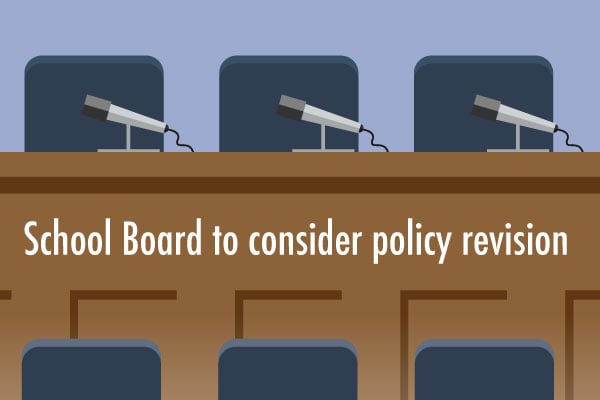 The Prince William County School Board is considering revisions to Policy 134, Citizen Participation. The revisions are intended to improve the effectiveness and efficiency of the School Board's business meetings, while ensuring citizen voice in matters of public concern. The revisions will also assist in moving School Board business earlier in the evening, improving visibility into Board Decision making for the public, including students.
Specifically, the policy revisions will increase citizen participation at the start of the meeting from a 30-minute citizen comment period, to a one-hour citizen comment period, at each regularly scheduled School Board business meeting agenda. In order to maximize the number of speakers, each citizen will have two-minutes for comments. Citizen comment sign-ups will be required in advance of the School Board meeting via a link on the PWCS website or by telephone call to the School Board Clerk, prior to noon on the day of the Board meeting. The first thirty minutes will be reserved for agenda items before the School Board. The remaining time will be open to any topic. Citizens will also have the opportunity to submit written or video testimony outside the Board meeting that will be shared with all School Board Members.
The revisions include added language pertaining to the confidentiality of personal contact information provided by speakers to the Clerk in accordance with recent legislative changes to Virginia Freedom of Information Act which render such information exempt from public disclosure unless the speaker indicates otherwise.
In order to ensure public safety, provide others with an unimpeded view, and minimize distractions and disorder during meetings, an additional provision was added prohibiting signage in the Board meeting room, except for approved signage during student presentations.
The School Board will consider the policy as information at its September 1, 2021, meeting, followed by a vote as part of the agenda for September 15, 2021.