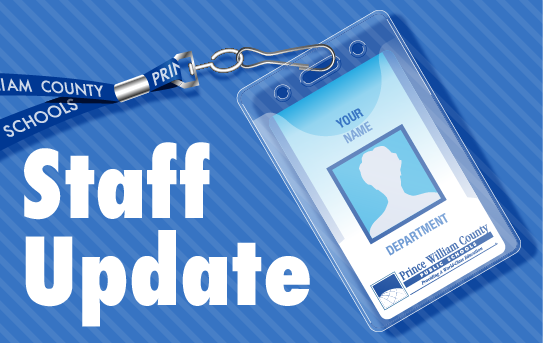 Congratulations to the following on their appointments:
Christy Parthenakis, educational diagnostician in Stafford, has been appointed administrative intern at Penn Elementary School.
Michelle Praul, current administrative intern at Woodbridge Middle School, has been appointed assistant principal at Gainesville Middle School.
Danny Younce, pupil transportation coordinator in Caroline County, who previously was a route manager at our Central Transportation Center, will be returning to PWCS as the transportation area coordinator at the Western Transportation Center.