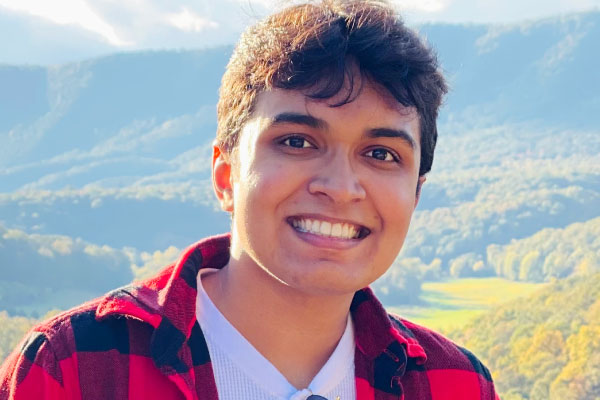 At just 17 years old, Abdullah Usufzai, a senior at Battlefield High School, is pursuing a selfless ambition: serving the community at large. In 2018, he founded the International Muslim Public Action Team (IMPACT), an organization to bring his service project ideas to life. The organization's objectives include, "educating the public accurately on Islam to combat stereotypes and misinformation, providing resources to aid vulnerable communities across the globe, and strengthening the dialogue between interfaith communities."
When asked what inspired him to create IMPACT, Usufzai shared, "I had a vision for an inclusive approach to unify diverse groups by sharing information and engaging in constructive and civil dialogue. I felt that many people in our world have an 'I'm right, you're wrong, and you can't change my mind' mindset. My goal with IMPACT was to see through these murky waters and unify diverse groups [to work] towards common causes we care for. As a global citizen, I feel a responsibility and a duty to stand up for the voiceless and help those groups that need the most support."
The IMPACT team members offer free tutoring sessions in core subjects for students in grades K-5 on a weekly basis. As part of IMPACT's international aid efforts, Usufzai has helped local food pantries in Istanbul, Turkey, as well as providing food and funds from charitable donations collected in the U.S. to distribute to families in need in Karachi, Pakistan.
Usufzai also launched a podcast in 2020 that has featured a wide variety of guest speakers, which include religious leaders, fellow podcasters, and Superintendent of Schools, Dr. LaTanya McDade.
"Podcasts allow for a dive deep into an issue with the guest, and podcasts have a worldwide reach via the internet. Hearing someone's voice is humanizing and emboldening, and podcasts offer exactly the type of civil and constructive dialogue that IMPACT looks to promote. My podcasts have a focus on youth empowerment and discuss the ideals that would be most valuable in our 21st century world," said Usufzai.
Usufzai is involved in charitable organizations both inside and outside of school. One of the Battlefield High clubs he is involved with is the Rotary Interact Club. The club has completed several service projects to date under his leadership as president including, a trash clean-up event at Greenbriar Park in Fairfax, and a leaf clean-up event in Haymarket.
Usufzai encourages his fellow students to find out what clubs are available at their school to get involved. "I would encourage them to use [school] clubs as platforms, for the betterment of the world around them and for the betterment of themselves. We are incredibly fortunate to have an incredible [number of] clubs, activities, sports, and programs in PWCS. These extracurricular activities offer a means for personal growth and academic growth. Whether it be through conducting a service project in the Rotary Interact Club or engaging in a spirited and multifarious debate on the Debate team, these clubs offer an avenue for progress and a world of opportunity," he shared.
Usufzai is also a member of the Prince William County Human Rights Student Leadership Council, captain for the Debate Team, and vice president of the Muslim-Student Association.