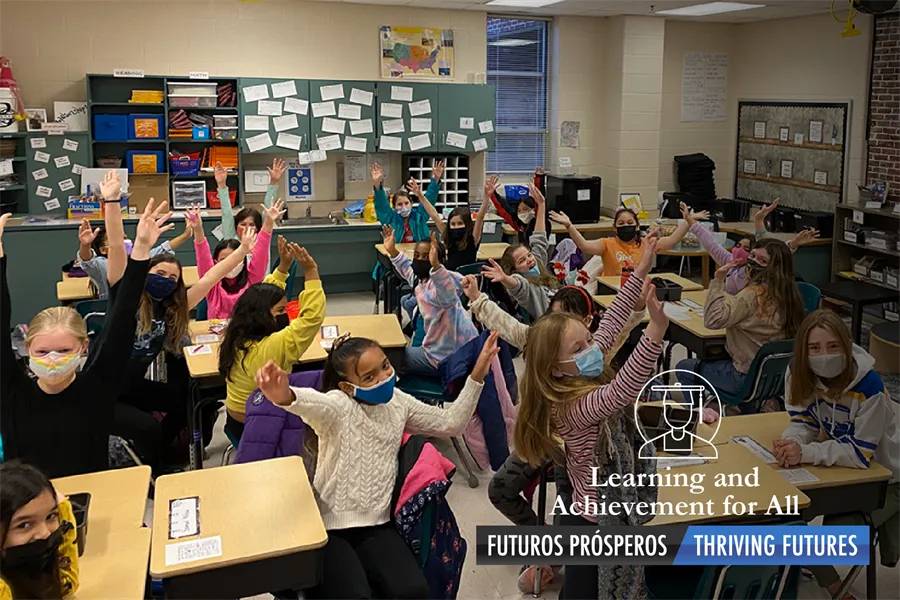 Danielle Ferguson's experience as the volunteer coach for the Girls on the Run club (GOTR) at Rosa Parks Elementary School inspired her to create Awesome Blossoms, a club that extends on the lessons from GOTR and allows students to focus on their self-esteem and social skills. Ferguson, a kindergarten teacher at Rosa Parks, enlisted the help of fellow kindergarten teacher Chelsea Lilly, along with Emily Matthews, a first grade teacher, Madison Flickinger, a fourth grade teacher, and fifth grade teachers Molly Brennan and Elizabeth Monnet to assist.

Ferguson incorporated lessons into the club activities. For example, an art project included a lesson about self-beauty. Ferguson explained, "The students added words that describe what they think is beautiful about themselves to a blank face."

Lessons from a board game provided ice breaker questions that the students could use when approaching a possible new friend. And for those moments when disagreements may occur, Ferguson and the team of teachers taught students steps to follow for conflict resolution.

"They are learning how to take pride in themselves and better understand themselves and their thoughts," Ferguson explained.

The club served as a safe place where students could express their concerns and discuss issues, but it was also a great opportunity to make new friends.

Fifth grade student Maliyah Jackson said, "You can never have too many friends. I also learned about self-confidence and to just be yourself around others." Jackson's classmate, Kaylee Stout, added, "I learned how to be a good friend and how to help others."

This school year, the club welcomed fourth and fifth graders for seven weeks, but Ferguson hopes to invite third graders to join the club next year.