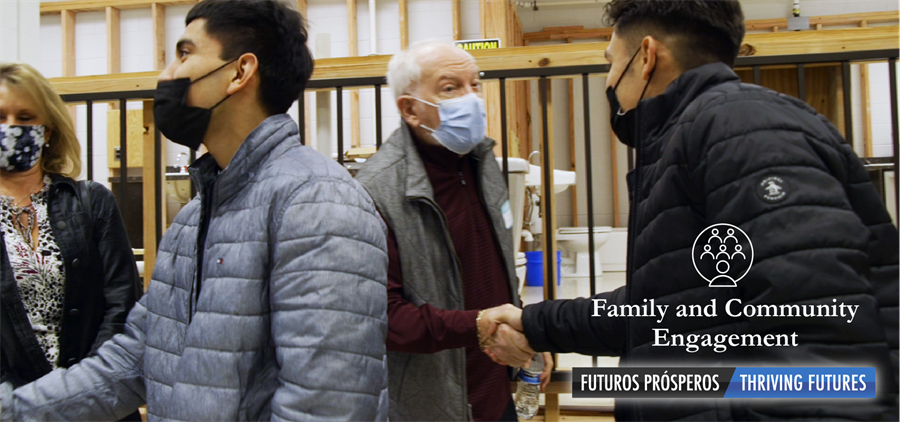 Gar-Field High School Plumbing Program instructor, Michael Carter, and his students recently hosted a banquet for the Virginia Plumbing-Heating-Cooling Contractors Association. More than 15 area businesses including plumbing companies and product distributors attended the event.
"All the plumbing companies are going to make their rounds and talk to the [students], talk about their company; what they're looking for," explained Carter.
Although the banquet's immediate goal of networking students with prospective employers was a success, Nasir Ayoub, CTE workforce development coordinator, is focused on an even greater mission. Ayoub is establishing business partnerships between PWCS and local employers to provide internships and summer employment to students.
Businesses enter into "an agreement, not a contract" Ayoub clarified, "to provide work-based learning opportunities for students."
According to Ray Toz, owner of Marines Services Co., there are plenty of opportunities for interested students. "We are dying for tradesmen" exclaimed Toz, "It's actually what stunts the majority of our growth. By partnering with Prince William County Public Schools, we're bringing someone in. We're teaching them a trade... and hopefully building a lifelong partnership with that future employee."
Ayoub describes the Business Partnership Program as a "win-win... where students can be placed in opportunities that can lead to a career, and businesses get to fulfill their workforce."
Local businesses that wish to explore partnership opportunities with PWCS should contact Ayoub at 703-791-8105.
Plumbing I and II is offered at Gar-Field High and is just one of many course offerings through the Prince William County Public Schools (PWCS) Career and Technical Education (CTE) department