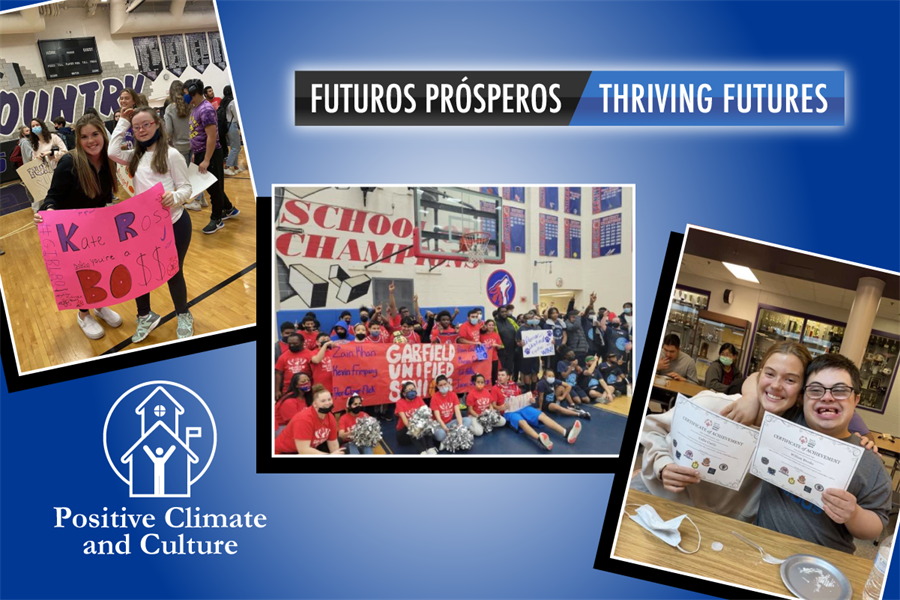 Students of all abilities recently participated in a unified basketball tournament as part of the Special Olympics Unified Sports and P.E. program in PWCS high schools. The Unified Sports program is an active and educational experience providing a unique opportunity for students of all abilities to come together in a sport. Health and physical education and special education teachers from across the county teach and coach students to prepare for the tournament.

In addition to providing the opportunity for students to compete, participation in Unified Sports creates a team camaraderie among students and strengthens the belief that they are all in this together. This initiative is one of many strategies in place in PWCS to foster strong connections between students and provide a welcoming environment that is inclusive to all. Through the students' participation, it creates a strong sense of belonging for all students involved, as well as the mindset that they're united and share a common interest in their love for sports.

"Being involved in Unified Sports and P.E. has been an incredible way to become friends with so many amazing students in Battlefield's program for students with special needs. Everybody in my P.E. class contributes something different, making it a great atmosphere," shared Callie Curtis, a senior at Battlefield High School.

Krista Link, health and P.E. teacher, and Unified Sports coach at Battlefield High, explained, "The relationships and friendships that I watch develop each year will hold a special place in the hearts of all the participants throughout their lives. These are friendships that may have never had that chance to materialize without this program. The impact on both general education and special education students is profound and inspiring for everyone involved in the program."

Opportunities to play in a unified tournament would not be possible without the teachers, coaches, and administrators supporting and working for this initiative to provide an environment that is inclusive and encourages the well-being of all students. Students will prepare and participate in unified track and field events this spring.