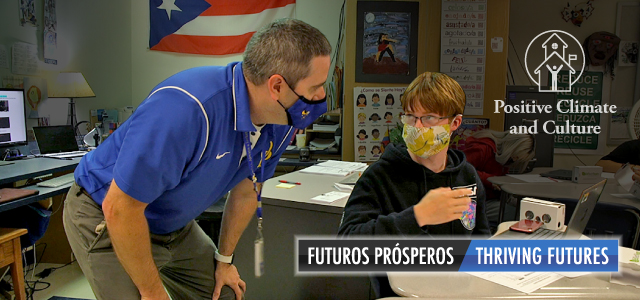 Todd Robbins, Spanish/world languages teacher at Osbourn Park High School, is the 2021-22 Prince William County Public Schools Teacher of the Year. He is currently serving in his 16th year at Osbourn Park High.

Robbins connects with students in the classroom by sharing the story of how his love for Spanish began. After completing his undergraduate studies, he joined the U.S. Peace Corps and served two years in Guatemala. It was there that he learned Spanish and fell in love with Latin American culture. Robbins takes part in activities outside of the classroom, serving as a disc jockey at several school events.
Congratulations to Todd Robbins. Learn more about him in the video below.