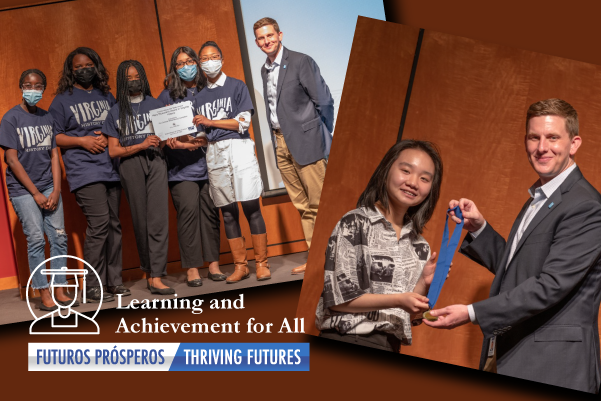 Porter Traditional School students recently placed first at the Virginia History Day competition. Virginia History Day is the state's version of National History Day, a project-based education initiative for fourth through 12th grade students.

Congratulations to rising ninth grader, Julienne Lim, who won first place in the Junior Individual Website category for her website project, "The President's Own: Diplomacy One Note at a Time."

Lim also moved onto the national level representing Virginia in the Junior Website category. There were entries from 50 states, Korea, Guam, China, and South Asia. Only five of the Virginia submissions received awards or recognition, and Lim was the only recipient from Prince William County Public Schools this year.

Congratulations to rising eighth grade students, Janelle Asante, Zaleeya Baa, Arielle Hicks, Anuva Hoque, and Samonte Howell, who won the Mary Bicouvaris Award in the Junior Division for their project, "Loving v. Virginia: The Debate that Changed the American Culture."

The National History Day's 2022 topic was "Debate and Diplomacy in History: Successes, Failures, Consequences." Students chose a topic, conducted primary and secondary sources to research, and presented their results in one of five formats: paper, exhibit, documentary, performance, or website. Students then entered their projects into the History Day competitions at the district, state, and national levels.