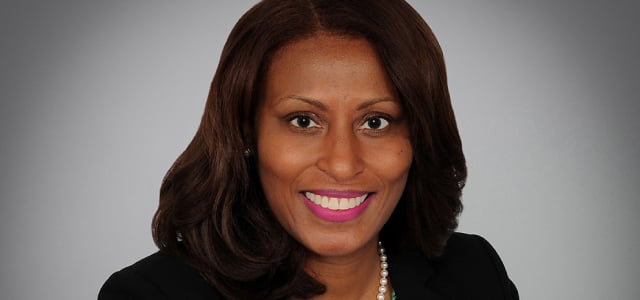 September 16, 2022
Dear PWCS Families, Employees, and Community,
The safety of our students and staff are ensured, maintained, and enforced every day by our dedicated school security officers, who work tirelessly to monitor and assess the protective protocols necessary for the daily operations of our schools. The most impactful work of our school security officers is building student rapport and engaging the school community. In observance of National Security Officer Appreciation Week, September 18-24, PWCS would like to acknowledge and thank our devoted security personnel for their commitment to our school safety and community well-being.
I also wish to acknowledge another national recognition earned this morning. U.S. Secretary of Education Miguel Cardona awarded 297 schools as National Blue Ribbon Schools for 2022. Nominated as 1 of 7 Virginia Blue Ribbon Schools by the VDOE, Coles Elementary School, already a lifetime National Green Ribbon School (2015), was recognized as one of the recipients of this prestigious award for Exemplary Achievement Gap-Closing Schools. Coles Elementary embodies our commitment to launching thriving futures by providing equitable opportunities so that all students may learn and achieve. We are certainly exhilarated by this momentous honor as Coles joins 2021 recipient Porter Traditional School.
All this week, PWCS celebrated Arts in Education -- from highlighting Charles J. Colgan Sr. High School's 2021-22 VHSL State Championship in Creative Writing, and individual State Championship in Poetry, to my visit at Ronald Wilson Reagan Middle School, where I had the honor of witnessing the glowing talents of future stars illuminated by a sensational theatre teacher (watch her story). Because arts education is a critical cornerstone to developing a student's social, emotional, and cognitive identity, PWCS arts programs are committed to increasing student enrollment by 5% and provide access to performance and production opportunities like auditions, concerts, and exhibitions so that all fine and performing arts students will participate in at least three extended learning experiences per year. We believe every student deserves a stage to showcase their brilliant talents.
PWCS kicked off Constitution Week, which is observed September 17-23. At Patriot High School, Intro to Law students watched their fellow classmate moderate a national webinar of a panel of experts comprised of judges and lawyers in discussing the importance of the "Rule of Law." This global program of legal and civics education is funded by the Annenberg Public Policy Center of the University of Pennsylvania. We are proud of this prestigious achievement as we continue to find modern methods to engage students in leadership roles to promote civic understanding and work with student leadership groups to promote self-advocacy and community involvement.
From September 15 through October 15, we honor National Hispanic American Heritage Month. While we celebrate the festivities within our schools in recognition of the rich, diverse, and vibrant culture of the Hispanic community, I also want to invite you to explore how our national museums and organizations are celebrating the influential contributions Hispanic Americans have had on our country (National Hispanic Heritage Month).
I want to remind you of our partnership with Paper, a free tutoring service available to all students. This resource provides every PWCS student with unlimited access to trained tutors from every subject. Students may ask questions, work through problems with scaffolded support, get thoughtful feedback on their writing, and grow their confidence. We hope your student will take advantage of Paper's support throughout the school year.
Today is the due date for the Back to School Packet, available in ParentVUE. Student safety is a top priority and the information you provide will allow school staff to ensure this security throughout the academic year. Please visit the Back to School webpage for more information and resources.
Sincerely,

LaTanya D. McDade, Ed.D.
Superintendent
Prince William County Public Schools