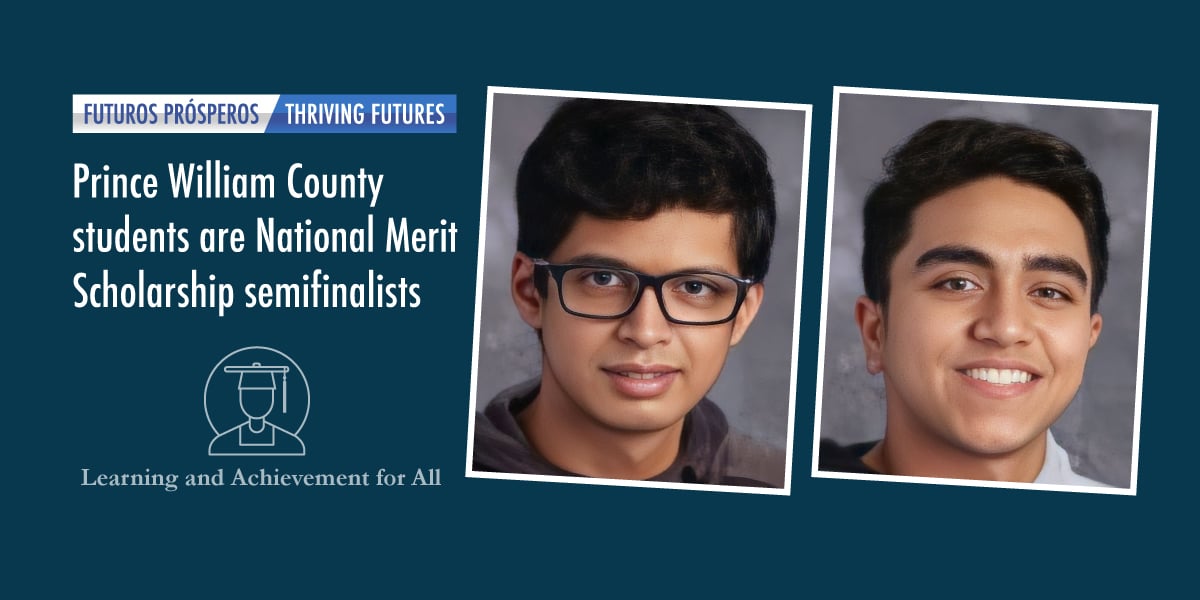 Congratulations to Shiv Mylavarapu and Humzah Shaikh, seniors at Osbourn Park High School, for being named 2023 National Merit Scholarship Program semifinalists. In addition, Vivian Denny, a previous student at Bull Run Middle School who now attends the Thomas Jefferson High School for Science and Technology, also qualified.
The National Merit Scholarship Corporation (NMSC®) announced the names of over 16,000 Semifinalists in the 68th annual National Merit Scholarship Program. Students entered the 2023 National Merit Scholarship Program by taking the 2021 Preliminary SAT/National Merit Scholarship Qualifying Test (PSAT/NMSQT®), which served as an initial screen of program entrants. The pool of semifinalists represents less than one percent of U.S. high school seniors.
Finalists will compete for one of 2,500 National Merit® $2500 Scholarships. About 950 corporate-sponsored Merit Scholarship awards will be provided by approximately 180 corporations and business organizations for finalists who meet their specified criteria, such as children of the grantor's employees or residents of communities where sponsor plants or offices are located. In addition, about 160 colleges and universities are expected to finance some 3,800 college-sponsored Merit Scholarship awards for Finalists who will attend the sponsor institution.
For more information on NMSC or the National Merit Scholarship Program, please visit their website.