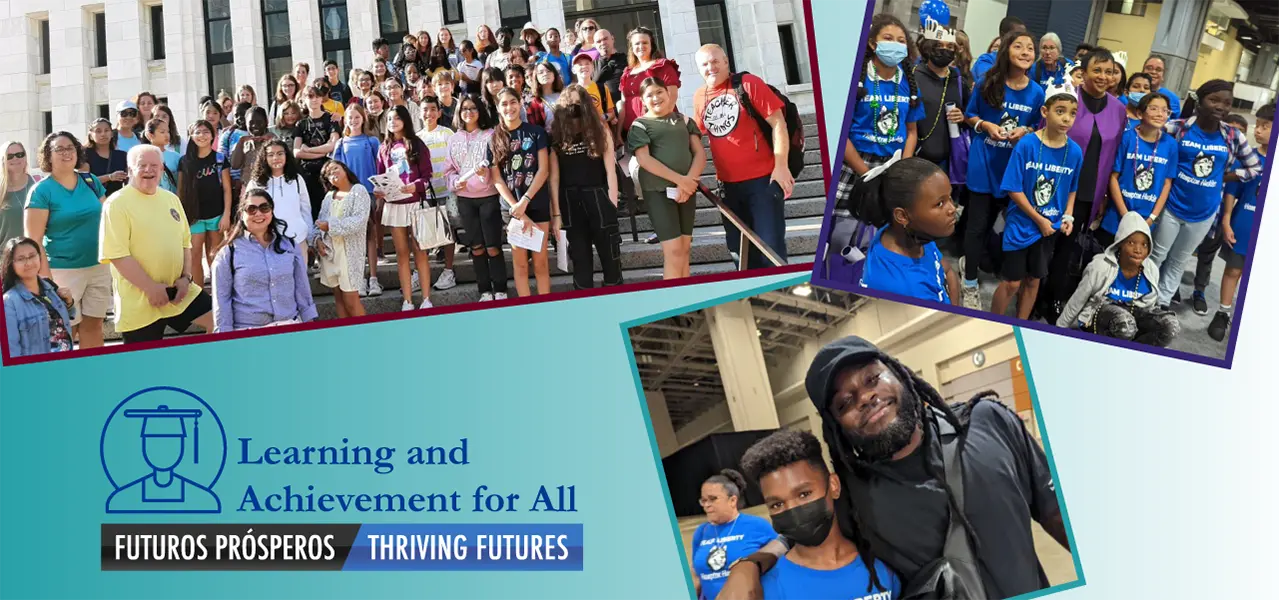 It may have been the weekend, but for Benton and Hampton Middle School students, a trip on a Saturday to the Library of Congress National Book Festival in Washington, D.C., offered valuable lessons and great memories with teachers and classmates. The event included the "walk of states," which featured booth displays promoting authors from every state and offered giveaways such as pencils and bookmarks. Some authors were in attendance, signing and giving free books to students.
Armed with a map, students set out to explore and achieve the goal of visiting each booth to have their map stamped. After collecting all the stamps, they received this year's prize, a book light.
Amira, a Benton Middle seventh grader, loves to read. She said, "The event was cool, and I met Jason Reynolds, and Leah Johnson, one of my favorite authors. She wrote, 'You Should See Me in a Crown,' She signed a bookmark for me."
John Dutton, a language arts teacher at Benton, organized the trip for his students. "I see tremendous value in showing kids how reading and writing are important inside and outside the classroom. It gives young people the opportunity to hear from published authors and immerse them in a world that celebrates the beauty of the written word," he explained.
Another event highlight was attending a live presentation by author, Jason Reynolds and fellow authors, Candace Iloh, Eboni LaDelle, and Nick Offerman. Reynolds, author of novels for middle school audiences, is the 2020-22 National Ambassador for Young People's Literature and a favorite author of Hampton Middle students.
Marci Pietrandrea, language arts teacher at Hampton, explained, "Being able to listen to him speak live allows students to connect the name with an actual person who was also once a middle school student. Students need experiences like this because so much of their world is virtual, and although technology allows for so many opportunities, being able to see and hear a real author is invaluable."
James, a Benton sixth grader, said that his favorite part was the chance to ask the author's panel a question. He asked, "What advice would you give to young writers?"
Iloh, author of "Every Body Looking," said, "Just try. The ideas that you have pop up that may seem insignificant or silly or like they're never going to come through, you have no idea where they might lead you, so just take your ideas seriously."
On the trip back to their schools, students were already talking about attending the festival again next year.