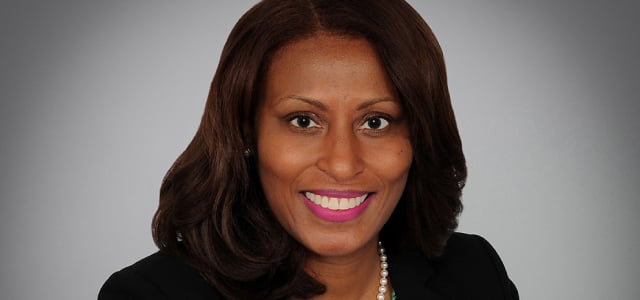 Dear PWCS Families, Employees, and Community,
Earlier this week, we presented a State of the Schools Address to the Prince William County School Board. While we have experienced forward progress in several areas, there is still much work to accomplish as we continue to recover from the impacts of the pandemic on student learning. A wealth of research shows that the journey toward academic recovery is a multi-year process. We remain steadfast in our efforts toward recovery, acceleration, and reengagement to close achievement gaps and sustain academic progress. All available achievement data will be posted to the PWCS.edu website. Be on the lookout for expanded information on the State of the Schools in future communications.
In acknowledgement of Learning Disabilities Month, I want to address how PWCS is raising instructional effectiveness for all students. Universal Design for Learning (UDL) establishes a framework intended to proactively meet the needs of all learners through multiple means of representation, action and expression, and engagement. The PWCS Strategic Plan is committed to strengthening and investing in the principles of UDL to enhance instruction for ease of access and empower student agency and ownership of learning and achievement. When we can accomplish this goal for every student, we will have more success stories like the one shared by a second-grade teacher at Vaughan Elementary School in this video.
More than a decade ago, a group of youth with disabilities made history when they requested our state recognize October as Virginia Disability History & Awareness Month. Established by the Virginia Board for People with Disabilities, the Youth Leadership Forum's goal was to promote positive attitudes in schools, creating a culture of mutual respect, understanding, and equal opportunities for all. In alignment with our Strategic Plan, I encourage our students, staff, and community members to visit I'mDetermined.org to raise your awareness, learn about the history of disability, access resources, and find ways to engage.
In observance of Dyslexia Awareness Month, I want to remind all families that PWCS employs reading specialists trained in identifying the appropriate interventions, accommodations, and teaching techniques for students with dyslexia or related challenges. I invite you to explore available resources on dyslexia, such as the PWCS Dyslexia website and the VDOE Dyslexia website.
I am excited to share that six PWCS schools have been awarded the 2022 America's Healthiest Schools award in five categories by the Alliance for a Healthier Generation, an organization dedicated to promoting healthy environments so that young people can achieve lifelong good health. We are proud of these accolades as they symbolize the remarkable efforts in prioritizing the essential health needs of students, staff, and schools as outlined in Commitment 2: Positive Climate and Culture.
We are grateful for our amazing transportation crew, "the best of the best," and their continued commitment to the safe and secure transportation of all students. In appreciation of National Bus Safety Week, please view this PWCS tribute video to our "Top Fleet" of transportation staff.
As a reminder, PWCS will be closed on Monday, October 24, in observance of Diwali. May the festival of lights bring all who practice it joy, happiness, and prosperity.
Sincerely,

LaTanya D. McDade, Ed.D.
Superintendent
Prince William County Public Schools