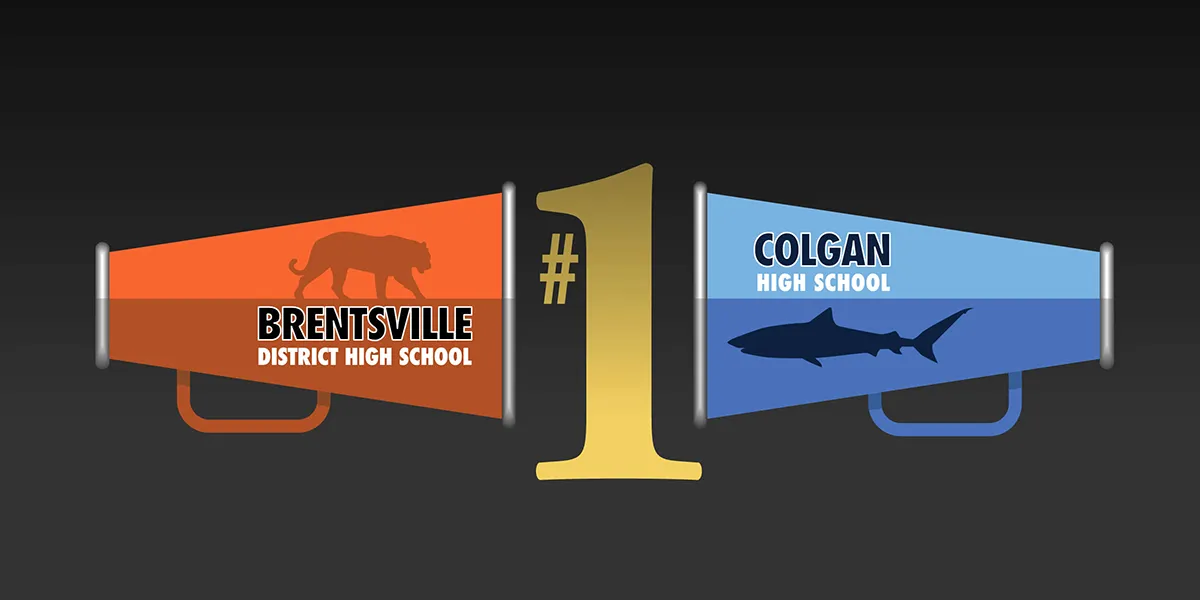 PWCS sports teams across the division have taken the fall sports season by storm, with two high schools placing first at the state championship level in cheerleading.

Congratulations to the Brentsville District High School Cheer Team, who won the VHSL 2022 Class 3 State Championship and Charles J. Colgan Sr. High School Cheer Team, who won the VHSL 2022 Class 6 State Championship.

Taryn Witt, head cheer coach and business teacher at Brentsville District High School, explained, "Our cheerleading program has been very successful over the years. We have four state titles for 2007, 2013, 2019, and 2022, 10 regional titles, and 21 district titles. The first year Brentsville ever competed in competitive cheer was my senior year of high school—I am a Brentsville graduate."

Emma Champion, a senior, shared, "Coach Witt gave us goals to work toward each practice and pushed us hard to meet them. She took time after our practices to analyze our routine and make changes and corrections for our next practice.

"Practices with Coach Witt were never easy. She pushed us to our full potential and made sure we were using every minute of practice. She is open and honest with things we need to do better and gives us very constructive feedback. I don't believe we would've been able to win states if it wasn't for Coach Witt's strong determination and love for the sport," added senior Annabelle Perry.

Michelle Bordelon, Colgan High's head cheer coach and mathematics department chair, shared that this was the first time the Colgan cheer team has advanced to states, and won, making history at the school.

Colgan senior, Jatara Mainor, explained how Bordelon helped the team achieve their goals and win states. "Throughout the year Coach B. listened and helped us set goals for me and each athlete on the mat and progressively changed them as we achieved each one to bring us closer to our next goal."

"We practice every day, not just as a team, but as a family. Coach B. kept us focused. She taught us hard work pays off in the end, have no regrets, and leave everything on the mat. Which is exactly what we did," added senior, Presley Keyser.