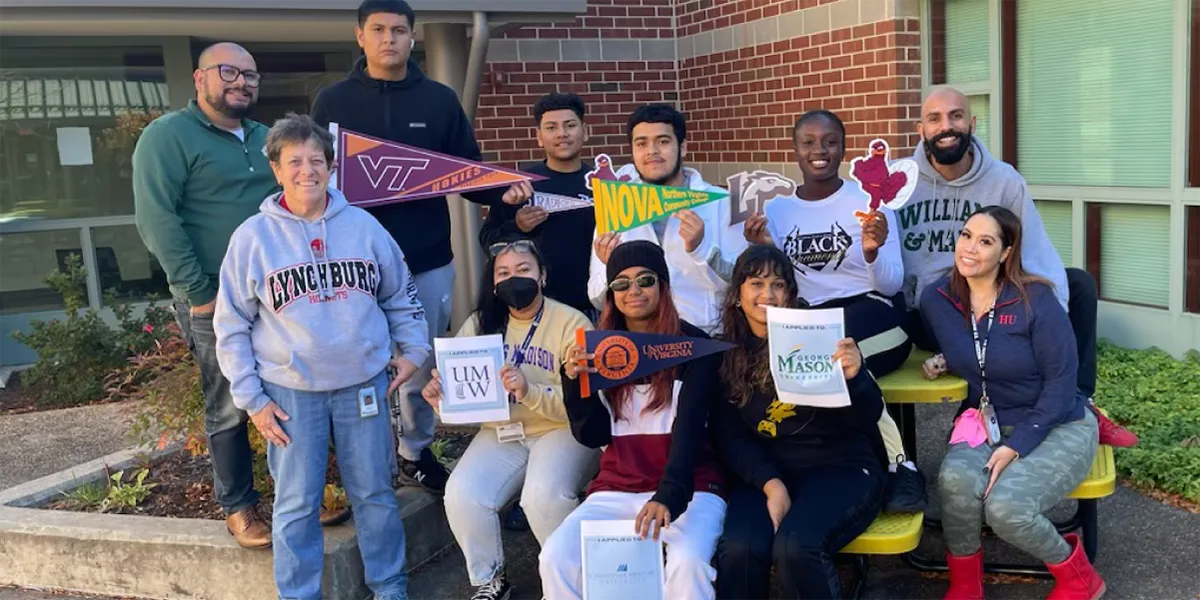 Dear PWCS Families, Employees, and Community,
We are nearing the end of our 2022-23 school year and our graduation season is underway. I am looking forward to attending many of our graduation ceremonies in celebration of this important milestone in our students' lives. While I am not able to join every graduation, year-end celebration, or promotion ceremony, I am truly proud of all our students, teachers, staff, and families for their commitment to see every student graduate on time with the knowledge, skills, and habits of mind necessary to create a thriving future for themselves and their community.
I am also immensely proud of Freedom High School and their example of how we are achieving the commitments of the PWCS Vision 2025 Launching Thriving Futures Strategic Plan. Under Commitment 1: Learning and Achievement for All, Freedom High is one of only 23 schools selected for the American College Application Campaign (ACAC) School of Excellence award. The ACAC's award recognizes schools that contributed to its mission of increasing the number of systemically underserved First-Generation college students from low-income families. Removing hurdles in the application process ensures equitable opportunities for every student as they prepare for post-secondary success.
From bright futures to sustainable futures, Freedom is also recognized as a 2023 U.S. Department of Education Green Ribbon School, a prestigious designation for environmentally friendly schools and districts that promote environmental awareness, energy efficiency, community engagement, and student wellness. Realizing Commitment 2: Positive Climate and Culture, Freedom was selected based on high achievement in three areas: reduced environmental impact and costs; improved health and wellness; and effective environmental and sustainability education.
Our retiring teachers and staff are joining our graduates on their exciting next chapter. PWCS will recognize our dedicated retirees during a retirement ceremony at 6 p.m. on Thursday, June 1, at Gar-Field High School. The ceremony will be broadcast at 7 p.m. on PWCS Facebook and PWCS YouTube. The ceremony is broadcast to allow maximum participation of retirees from throughout the past year, and their families, including those who may have moved from the area. I encourage you to tune in and join our celebration.
PWCS is hiring bus drivers, security, finance, human resources, and information technology professionals, as well as teachers and instructional staff. I invite you to complete our registration form for our upcoming Instructional Job Fair, June 3, at the Kelly Leadership Center. And help us by spreading the word about available opportunities, by referring your family, friends, or recent graduates, especially former PWCS students – you belong here!
As a reminder, June 15 is the last day of school and will be a half-day. I hope you enjoy the long Memorial Day weekend. My sincere thanks and gratitude to the U.S. military personnel who have made the ultimate sacrifice in service of this great nation.
Sincerely,



LaTanya D. McDade, Ed.D.
Superintendent
Prince William County Public Schools