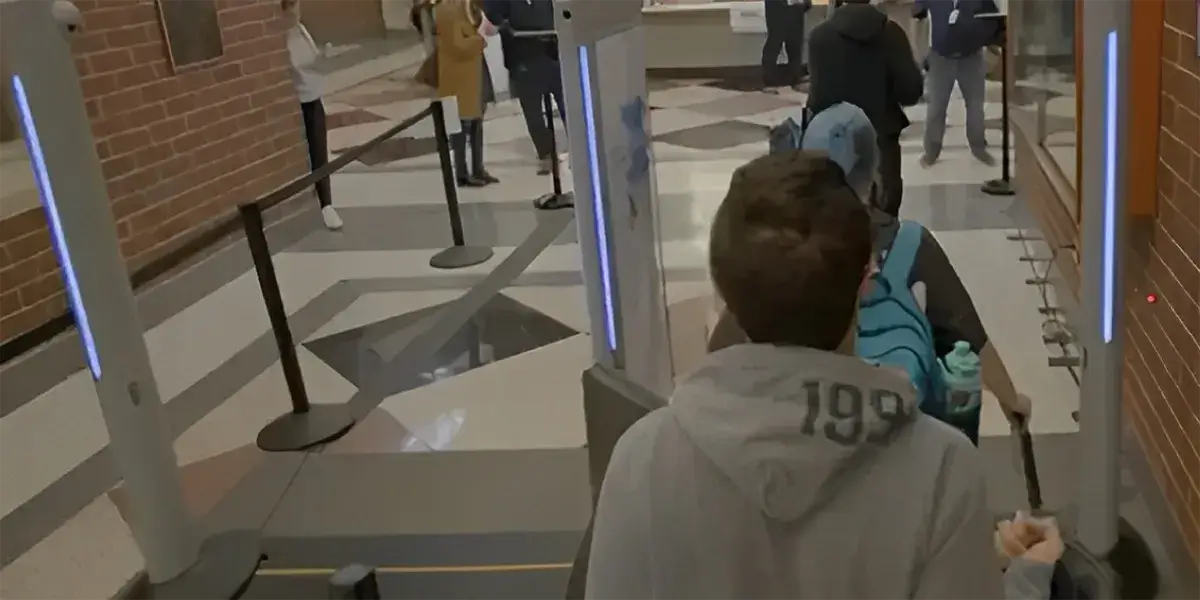 At the May 3 meeting, the Prince William County School Board voted to authorize the four-year lease of the Evolv weapons detection systems for implementation at all middle, high, and nontraditional schools. The approval by the Board follows the recommendation by Superintendent of Schools Dr. LaTanya D. McDade.
"The safety of everyone in our schools is the Board's highest priority. Tonight's investment in the Evolv Weapons Detection System is the latest demonstration of our commitment to safer schools," Board Chairman Dr. Babur Lateef said following the Board approval of the Evolv system. "This detection system enhances current security measures and is critical as we work to improve the safety of our students and staff members."
The Evolv Weapons Detection System uses a unique combination of artificial intelligence software and advanced sensors to reliably detect dangerous weapons while significantly reducing unnecessary alarms from harmless personal items such as keys and cell phones.
Once in place, students will be able to be screened while walking in groups, and stopping is not required. As a result, the system can move students into the building far quicker than a metal detector.
In voting to approve the Evolv system, Jen Wall, School Board Vice Chairwoman and Gainesville District Representative, shared, "I've heard from parents that we need to do more to prevent weapons in our schools. I'm confident that the Evolv system is an important step in the right direction. This technology is impressive and still maintains a welcoming environment for our students and staff."
"As a community, as a society, and as a nation, our moral obligation must be to ensure the safety and wellbeing of our children, our staff, and our schools," said Dr. McDade. "My fervent hope is that we one day know a reality that does not include school shootings or the need to prepare for one. Until that hope becomes the living standard, PWCS recognizes the need to respond proactively to deter, detect, and defend. Approval of this recommendation is critical as we improve our efforts to protect the safety of our students."
The Evolv system has been implemented in over 500 schools in the U.S. and is used at the Pentagon, the Smithsonian Museum, and at more than 30 professional sports venues and amusement parks.
PWCS will now establish an implementation committee to develop comprehensive communication, training, and implementation plans for Evolv. Schools will begin receiving the systems during the last week in August through the end of September, with seven schools each week until completion at all middle, high, and nontraditional schools in the division.