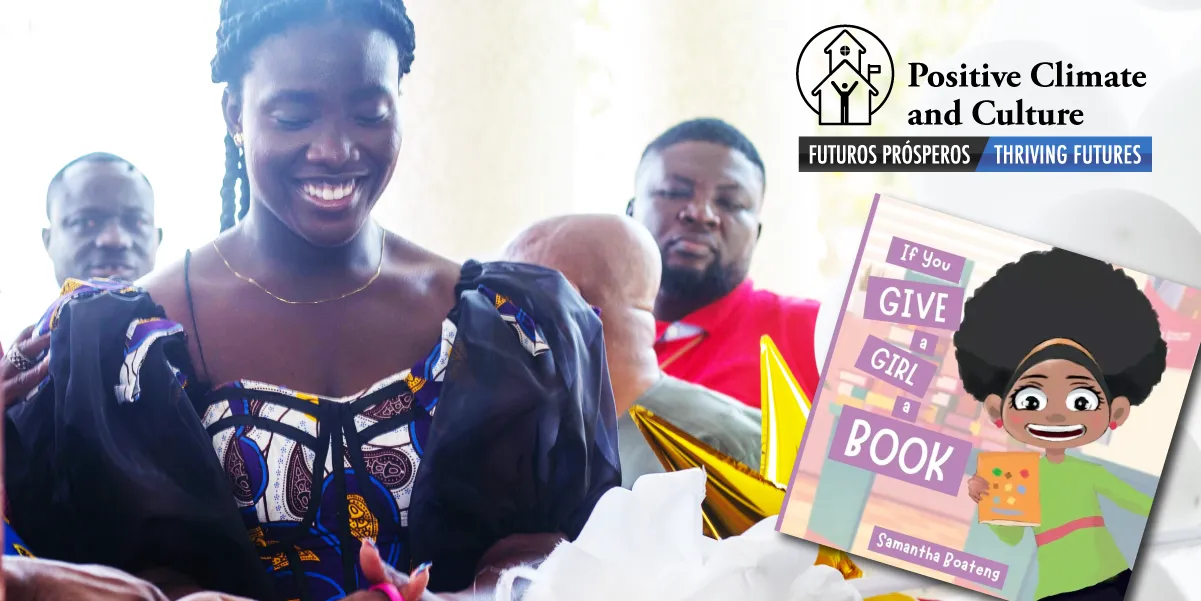 To this day, through her passionate efforts to promote reading, Samantha Boateng continues building on work she started back in high school. Boateng, a 2014 graduate of Gar-Field High School, began a service project during her junior year there that developed into a nonprofit organization.
Read 2 Lead provided books to children in Ghana, Africa, and eventually expanded to funding the building of libraries there. That work and the partnership between Boateng and the students and staff at Gar-Field High has never stopped. Read 2 Lead continues to make a difference in the lives of children in Ghana, and the students at Gar-Field continue to support that important work and reap the benefits of the opportunity it presents for service, international connection, and the development of academic strengths and career-related interests.
"Samantha's family is from Ghana. She and her parents recently opened the third library they have built as a part of this work," said Rita Goss, associate superintendent for teaching and learning. "Gar-Field High School's International Baccalaureate Programme (IB) coordinator, Brian Bassett, and the IB academic program students have continued to support this work to collect books for children in Ghana that started as Boateng's IB project."
"She is truly a role model for students and is making a positive impact on the world," said Goss of Boateng.
Since 2015, Gar-Field has been supporting Read 2 Lead through volunteer efforts and donations. Students (with the help of librarians) collect, sort, and pack books for shipment. Gar-Field students and staff have traveled to Ghana, and Gar-Field donates funds raised from its annual international night to support the work. In February, Bassett, who has led these efforts at Gar-Field, travelled to Ghana to assist with the opening of the third library, located in Kumasi, Ghana, which has about 4,000 sq. ft of space. This library includes a computer lab, private study rooms, and community center.
Now, Boateng has donated copies of her recently published children's book to every PWCS elementary school library. "If You Give a Girl a Book" is a children's picture book that follows a girl's journey through the endless possibilities that can happen after she receives a book. Goss accepted Boateng's donation for PWCS and distributed the books to each of the elementary schools, as well as delivering a citation of thanks to Gar-Field High School for its many years of support. 
"I wanted to write a story about relentless hope to inspire young people," said Boateng. "So, I decided to write about the power of books. I hope children see the value of reading and dreaming big through this book. I hope it inspires, encourages, and motivates them. Mostly, I hope it compels them to read more."
Proceeds from the sale of the book will go to Read 2 Lead's work to promote literacy in Ghana and around the world.