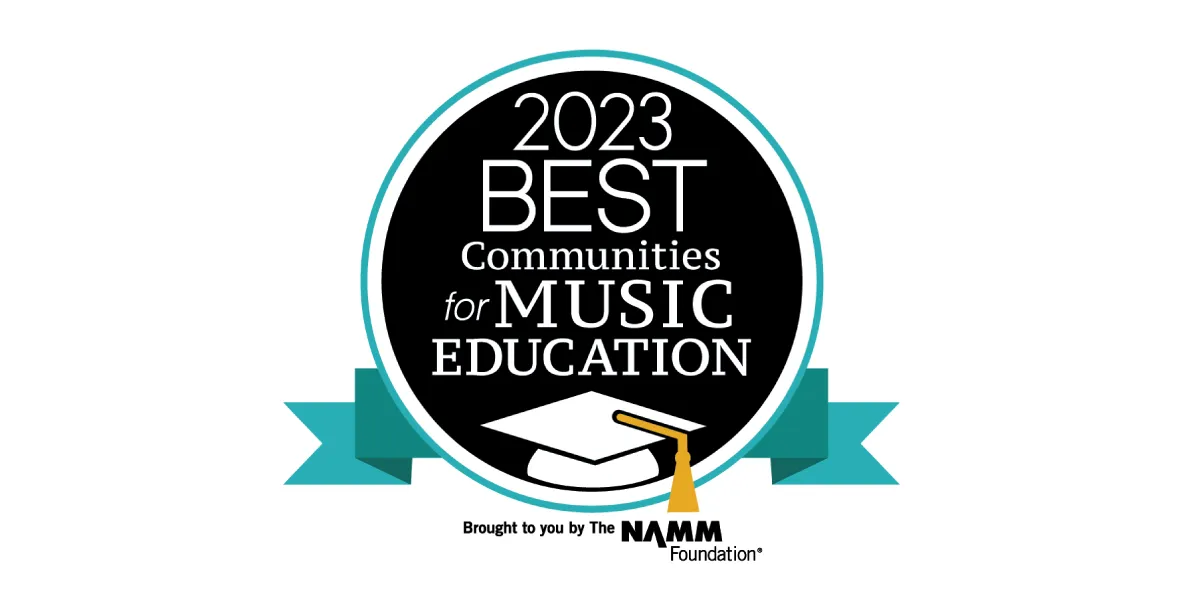 The National Association of Music Merchants (NAMM) Foundation recognized PWCS as one of the Best Communities for Music Education (BCME). PWCS has earned this recognition for demonstrating an exceptionally high commitment and access to music education for the fourth year in a row.
"This recognition is a testament to the tremendous passion and dedication of our music educators, commitment of our students, and support of our parents and community partners," said Ed Stephenson, PWCS supervisor of the arts.
Since the passage of the Every Student Succeeds Act (ESSA) in 2015 and a stated emphasis on a well-rounded education, many school districts have re-committed to music and arts education programs. During the pandemic, music and arts programs were a vital component to keeping students engaged in school. Research into music education continues to demonstrate educational/cognitive and social skill benefits for children who make music.
The depth of program offerings, student participation levels, co-curricular opportunities, community partnerships, and staff and financial support in K-12 music education are all factors that contribute to the reason PWCS consistently is an excellent candidate for this award year over year.
The recognition of outstanding music education in PWCS is reflected by the nine schools that recently received the Blue Ribbon Award for excellence in music. Battlefield, C.D. Hylton, Charles J. Colgan Sr., Gainesville, Osbourn Park, Patriot, and Woodbridge High Schools, and Bull Run and Potomac Shores Middle Schools each received the Blue Ribbon Award from the Virginia Music Educators Association for their excellence in band, orchestra, and choral performance.