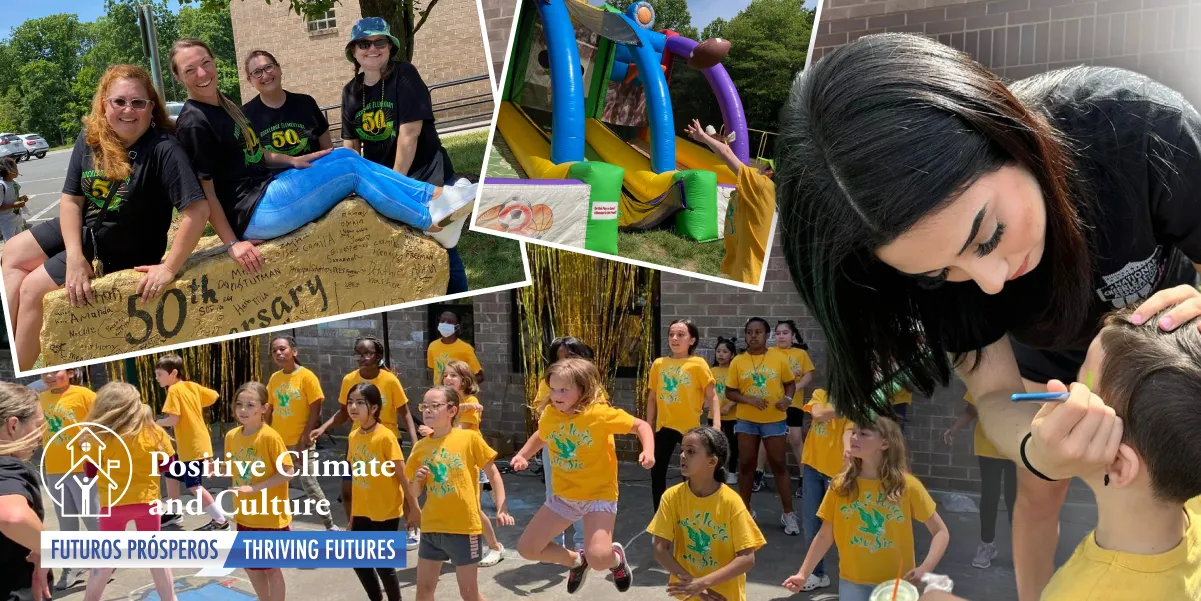 Rockledge Elementary School celebrated its 50th anniversary recently with a family and community event that included inflatables and carnival-type games, hidden coins to find, rock decorating, face painting, cake walk, food trucks, and more.
There were displays set up in the cafeteria of current and former school programs, clubs, all the school's yearbooks, pictures, school floor plans from beginning to current, and aerial pictures of the school over the years. There was also a giant rock donated by the local Vulcan quarry, which was painted gold and signed by all who attended.
A parent DJ played music between performances by Rockledge's music clubs, strings students (which included former teachers/students), and a staff performance mash-up. Commemorative T-shirts were designed and given to all staff, as well as volunteers and former teachers/staff who attended the event.
"At first, I was nervous (performing) what it would be like… but then I performed with my friends and enjoyed dancing," said second grader, Kendra.
The event could not have been a success without the administrators' support, Parent Teacher Association and parent volunteers, school staff and their spouses and children, and volunteers from Woodbridge High School. This was a true community effort as well as community event.
Third grader Omnia shared, "It was amazing. We got to see friends from last year who moved and got to come back! It was also fun because we all had a great time playing to win a cake."