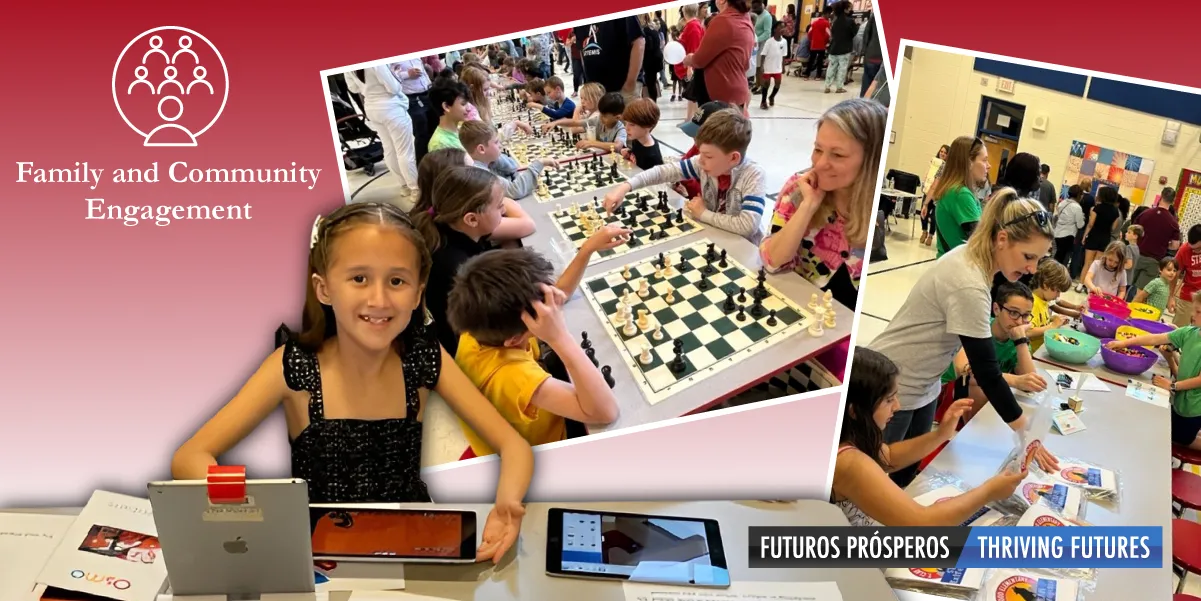 Community organizations and business partners of T. Clay Wood Elementary School gathered from near and far to provide an incredible science, technology, engineering, art, and mathematics (STEAM) expo for students and families. The goal was to showcase their love for STEAM to elementary school students, and T. Clay Wood Elementary staff members and local partners delivered. The room was divided into different stations dedicated to a portion of STEAM, with hands-on activities for the students.
Josie Miller, a third-grade student at the school, shared her favorite science experiment of the night, "I learned that if you have something really hot, like a can, and you put it into cold water, it crumbles up!"
Carsen Daugherty, fourth grade student, added, "I learned how to make slime from some Brentsville [District High School] students!"
Students involved in different organizations such as the Kettle Run 4-H Club, Girls Scouts and Boy Scouts of America volunteered and executed a plethora of science activities such as constructing Lego buildings, water cycle in a bag experiment, and marshmallows/toothpick towers to name a few. Brentsville District High School Science Honor Society students volunteered their time and conducted experiments with the students.
School staff were instrumental in coordinating activities as well, from the school mathematics committee, instructional technology coach, art, and physical education teachers, everyone played a role during the expo.
When asked why STEAM is important, Grayson Dove, fourth grade student, shared, "It is important because it helps [us understand our] brain and how we learn and think. It makes what we think different. It will help us so that we don't think when we mess up, [that] we fail. Instead, we think of it as a learning opportunity. Science is really important to know how everything in the solar system and our planet works. Technology is really important to know because someday you might need to use that. Engineering is helpful because most jobs, surprisingly, use it. Last, but not least math can help with every single job and day[to-day] things, like buying groceries and being able to add up the total."
In addition to the activities, several community agencies had booths at the event providing families with information and resources, including, Keep Prince WIlliam Beautiful, NASA, Patriot High School's Future Educator Early Childhood Education program, Prince William County Mosquito and Forest Pest Management Branch, Prince William County Parks, Recreation and Tourism: Science in the Park, Prince William County Public Libraries, Prince William County Service Authority, Prince William County Soil and Water Conservation, The Nokesville Library,  and Three Puddle Jumpers Farm.