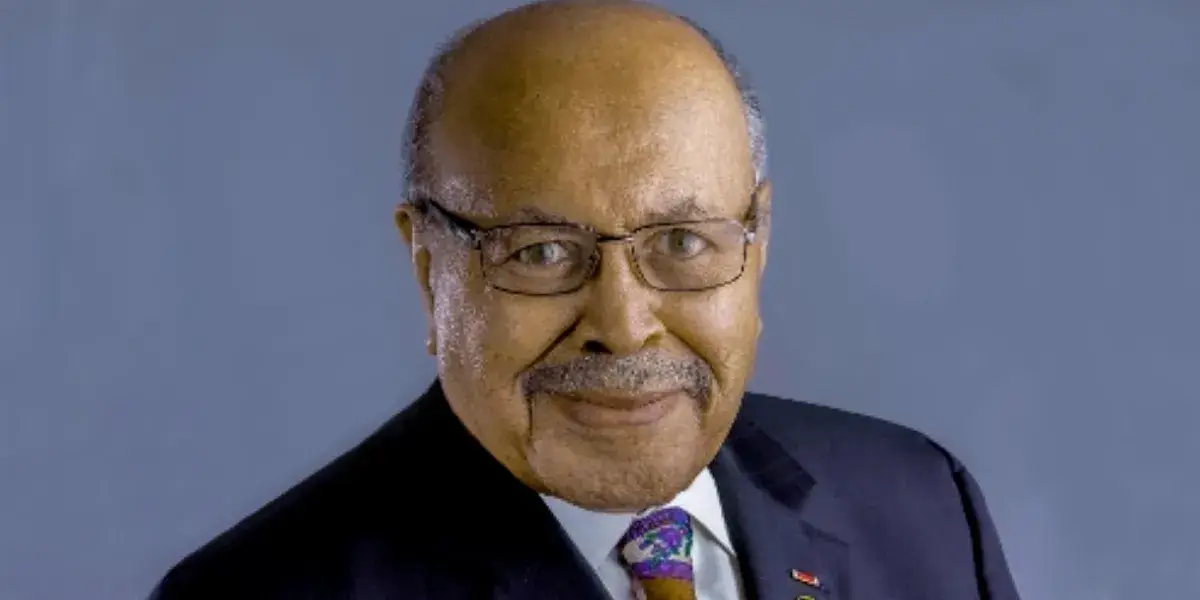 Dr. George M. Hampton, community leader after whom Hampton Middle School in Woodbridge is named, passed away on June 29, 2023. Hampton fueled his rise from humble beginnings through a commitment to education and a two-decade career in the U.S. Army, during which he earned a bronze star for service in the Korean War and ultimately retired at the rank of Lieutenant Colonel.
He served in leadership roles in the private sector that provided perspectives on military insights, conflict resolution, and research and training to help address racism, sexism, and cross-cultural problems in government and industry. Hampton brought expertise and dedication to his state and community through positions as a university professor and important appointments by multiple governors. Through his service on numerous boards and in multiple service organizations, including the George M. Hampton Foundation through which his fraternity provides higher education scholarships to Prince William County youth, he ensured his story would inspire others to follow the lesson he learned during his military service, "Don't let where you come from determine where you're going, or what you can do, or what you can achieve."
In her letter to the Hampton Middle School community, long-time principal at the school, Jehovanni Mitchell, mourned his passing but shared her praise and gratitude for his service to the community and his dedication to the school.
"It is with great sadness that I share that George M. Hampton, our school's namesake, has passed away. Dr. Hampton was a wonderful supporter of our school, attending our events, when possible," said Mitchell. "It was my honor to have known Dr. Hampton and know that his legacy will live on here at Hampton Middle School."
Visitation and funeral services are scheduled for July 19 at First Mt. Zion Baptist Church in Dumfries. Find details on the Ames Funeral Home website.