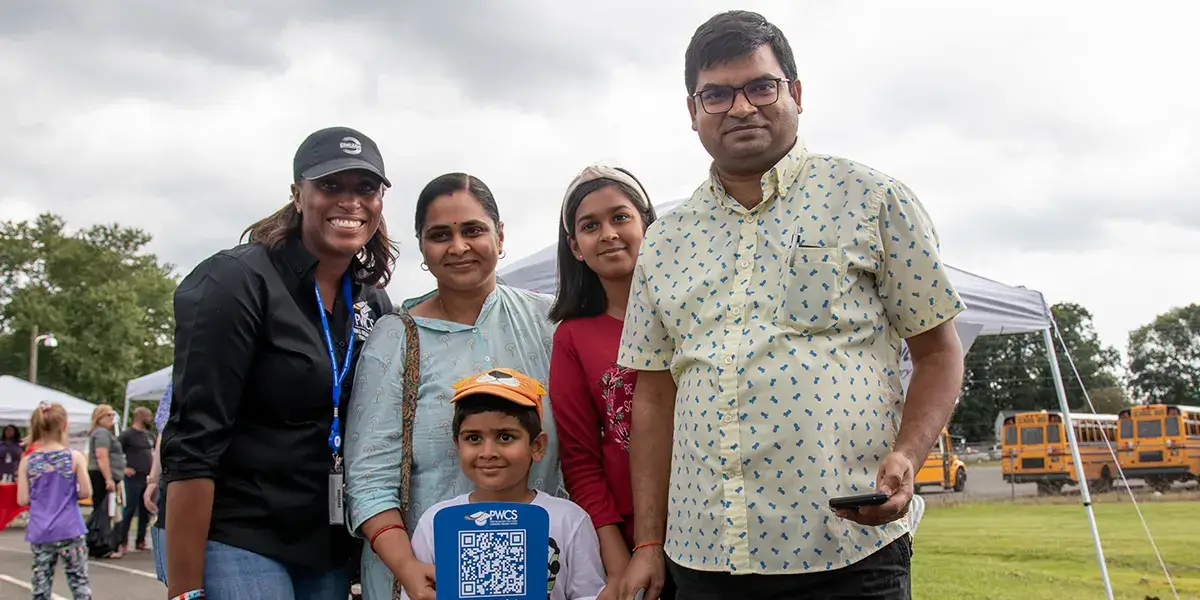 Dear PWCS Families, Employees, and Community,
From the amazing community event held at Unity Braxton Middle School last week (watch video) to the anticipated first day of school on Monday, the enthusiasm for the start of a new school year is inspiring and especially tangible at Innovation Elementary School, which opens its doors for the first time as a proud member of PWCS on August 21, 2023. "Soaring High to Excellence," Innovation Elementary is committed to the success of all students, and we look forward to our newest school living up to its namesake.
As a reminder, all student class and bus schedules are now available in ParentVUE and StudentVUE. Parents/guardians will need to complete the Back to School Packet with important emergency information before accessing class and bus schedules. The Back to School Packet is available in ParentVUE and should be completed as soon as possible, but no later than September 15. Visit the PWCS Back to School webpage for more information.
While all student schedules are available, the class scheduling process is intricate, and some course shifts may occur due to course availability, enrollment, and student numbers. Scheduling matters will be addressed throughout the first few days of school and finalized after all students have been correctly placed. We do appreciate your courtesy and patience when working with our school counselors during the first few days of school.
Additionally, bus routes may also see shifts due to optimization, so check ParentVUE the night before school starts, as changes to bus stops and times may occur up until the first day of school. I also encourage you to download the Here Comes the Bus mobile app that allows you to track your student's buses in real-time. While temperatures are expected to be high for our first day of school, our facilities staff is prepared to make any necessary adjustments to ensure our schools are comfortable environments for teaching and learning.
Lastly, the U.S. Department of State and the Fulbright Foreign Scholarship Board announced Charles J. Colgan Sr. High School's science teacher Lori Ann Pawlik as recipient of the prestigious Fulbright Teachers for Global Classrooms Program award. Mrs. Pawlik acts as a Global Collaborator by acknowledging the importance of and seeking out the value of diverse opinions, experiences, thoughts, and backgrounds. I invite you to read more about Mrs. Pawlik's Fulbright award and her many other achievements in and out of the classroom on the PWCS website.
Let me be the first to welcome you to Prince William County Public Schools' 2023-24 academic school year. Let's make it a productive and successful new school year!
Sincerely,



LaTanya D. McDade, Ed.D.
Superintendent
Prince William County Public Schools