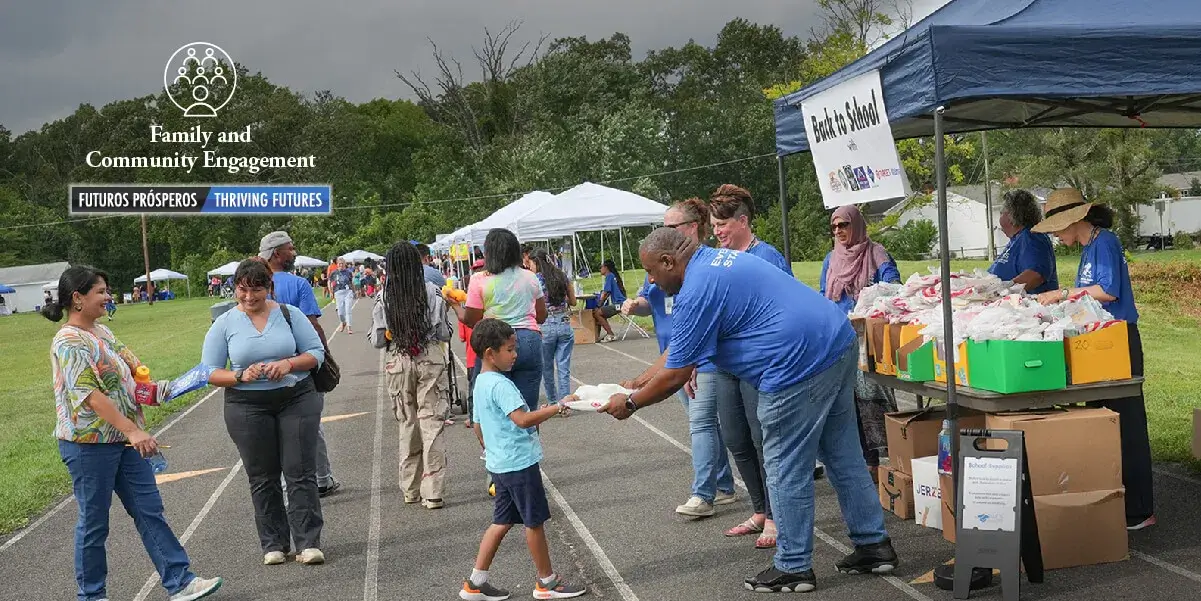 Parents, students, and staff enjoyed an evening of community engagement at a school year kick-off event held at Unity Braxton Middle School. Families from Unity Braxton Middle were invited, as well as families from the feeder elementary schools.
Attendees were treated to an evening of food and entertainment sponsored by PWCS. During the event, PWCS staff provided students and their families with information on programs and services available through the school division.
Students and families also had the opportunity to meet school staff and get a kick start to their school supply list with school supply packs donated by local businesses. Paul Mitchell Hair and Beauty School also offered students free haircuts and braids.
Interactive STEM activities were brought to the event by PWCS' Energy and Sustainability Department and the Children's Science Center (sponsored by AWS InCommunities).   
To top off this great event, many business partners in the community came with important information, resources, and giveaways for students and their families. It was a great opportunity for families and students to connect with the community.