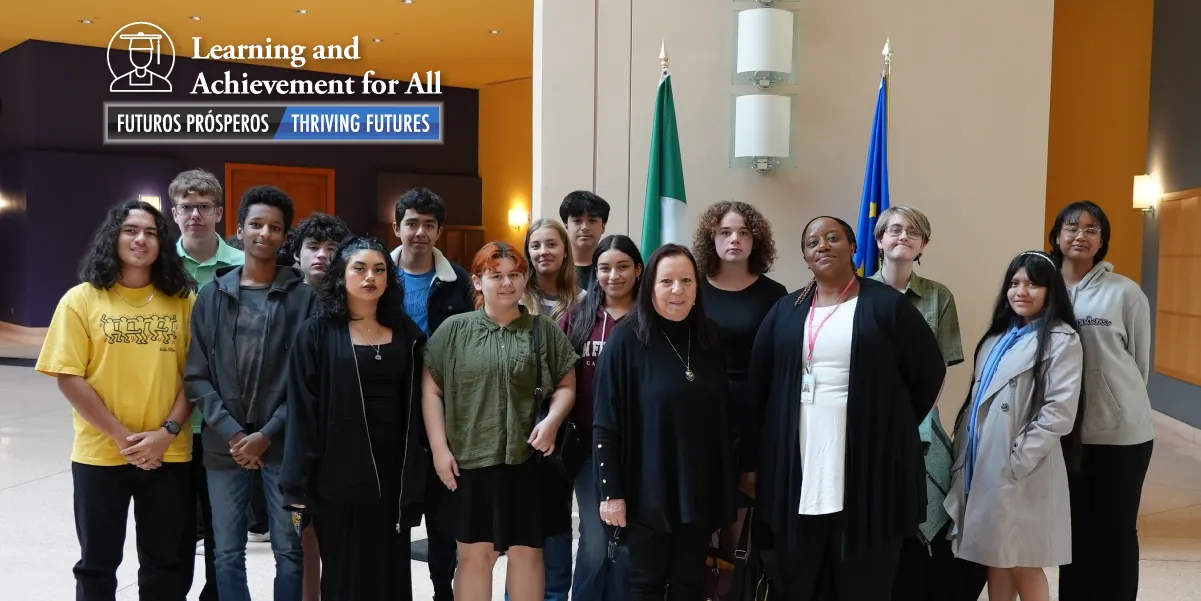 Students from C.D. Hylton and Woodbridge High Schools embarked on an educational journey to the Embassy of Italy in Washington D.C. to attend the Artificial Intelligence and Language Learning: The Italian Model Conference. This event, tailored for American high school and university students, delved into the transformative impact of artificial intelligence (AI) in education and the realm of learning world languages.           
The conference covered a multitude of captivating topics, reflecting the intersection of AI and education. Foremost among these was the role of artificial intelligence in language learning and its effect on multilingualism. Participants engaged in lectures, exploring how AI promises to revolutionize the accessibility and effectiveness of language education. 
Benjamin, a sophomore from Woodbridge High, shared his optimism, stating, "I think it's going to help a lot more people learn more languages. Life is going to help them understand more and get more practice."
One of the key takeaways from the event was the remarkable synergy between human creativity and machine intelligence in crafting quality translations.
The event also candidly addressed the limitations of AI in language models, fostering open dialogue about where AI technology still faces challenges. These discussions highlighted the delicate balance between AI capabilities and the indispensable human touch in language and communication.
Distinguished speakers contributed their insights to the conference. Dr. Luca De Biase, the keynote and notable journalist, editorial director, and writer of the "Imminent Annual Report," captivated the audience with his vision for the future of AI in education. Other speakers at the conference included Professor Marco Gilli, the Scientific Attaché of the Embassy of Italy, and Professor Anna De Fina, a renowned expert in Italian and linguistics at Georgetown University. Their active and insightful presentations further enriched the discourse, shedding light on the Italian model and its pioneering efforts in integrating AI into education.
Kim Wallen, an American Sign Language teacher at Woodbridge, emphasized the importance of making connections and fostering a global community through language. She shared, "We have the five C's of language learning, taking what they're learning about other people and applying it to themselves, having a positive experience, learning about each other, and being able to communicate."
 "My students today had the opportunity to discover many things about artificial intelligence. What language does is open all the doors around the world. It is also very good for our brains when we learn another language. Our brain is working very well, and I believe it is a very, very important way to use our brain to learn another language, said Ileana Ippolito, an Italian teacher at Woodbridge.