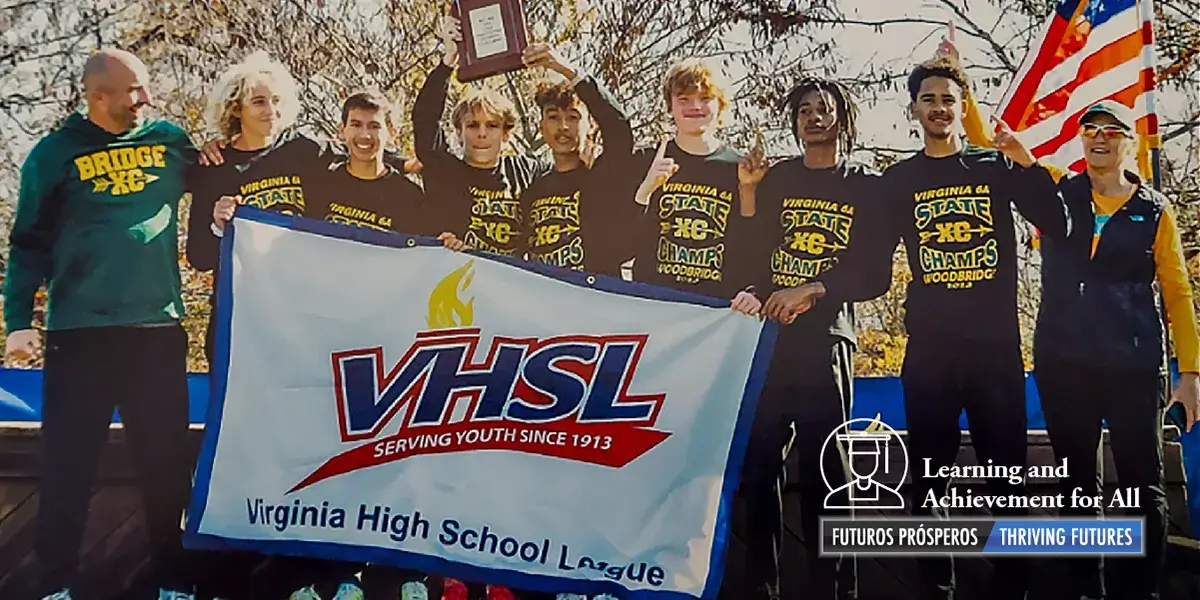 The Woodbridge High School cross country team has triumphantly claimed the Class 6 State Championship title at Oatlands, marking a historic win on Saturday, November 11. This victory is a testament to the team's dedication and hard work, securing their first state championship since 1990.
"We knew we had the talent, and we also knew that there was no team out there who wanted it as much as we did," said Hayden Goodman, junior at Woodbridge High.
The team's success was bolstered by remarkable individual achievements. Hayden Goodman led the charge, finishing 5th and earning All-State honors. He was closely followed by teammates senior Nathanael McMahon and junior Cameron McDuffie, who finished 9th All-State and 22nd respectively. Juniors Owen Renquist (26th), Collin Keehan (40th), Deaven Roberts (55th), along with freshman Bradley Johnson (77th), also contributed significantly, rounding out the top performers.
"We wanted to keep moving forward," reflected Coach Kelly McGreal. "We were humble and quiet and didn't make a lot of noise. And we wanted to hold it together and get through the day."
Hayden shared his coach's fortitude, "We knew going into it that another team was going to have to outwork us, which we didn't think was going to happen." Teammate Nate McMahon echoed this sentiment, emphasizing the culmination of their hard work, "Winning a state championship for Woodbridge for the first time since 1990 was super rewarding and a perfect conclusion to my senior cross-country season."
This triumph has elevated the status of cross-country within Woodbridge, a sport that now boasts more state championships than any other at the school. The win also shines a spotlight on the entire district, as the cross-country team is the first to bring home a state title in the 23-24 athletic year.
Coach Andy McCarthy added, "It may feel like magic, but it was the boys' grit, consistency, and team trust that led to this accomplishment!"
The team's victory holds significant promise for the future. With only one senior leaving, the prospects for next year are bright. The team aims to not only defend their title but also to make an impact on a national level.