Advanced Placement Scholars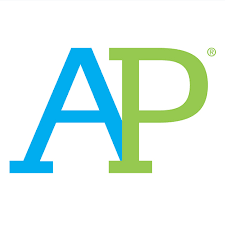 The Advanced Placement Scholars Specialty Program (AP Scholars) is aligned with the Advanced Placement Program from The College Board. The program will provide students with instruction in pre-college and college level courses. Courses will provide students with a collegial learning environment and rigorous academic focus with emphasis on content knowledge, critical thinking and analytical reasoning skills, as well as disciplined study habits. Students will be prepared for success on AP exams.

Special activities such as college nights, informational forums and content related activities will be offered. Students will complete a research project in the senior year in an area of academic concentration such as English, mathematics, science, or history and social sciences.
To participate in the program, students must enroll in two or more advanced or AP courses each year. Students are required to complete at least five AP courses before graduation, complete 60 hours of community service, and a senior research project.
Note: Applications for this program are open for rising 9th, 10th, and 11th grade students.
Program Type
Transfer Program – Students participating in this program will transfer to the program location for all courses and activities.  Express Bus Transportation is available to accepted students living outside the program location boundaries through Specialty Program Transportation. 
Program Locations
Patriot High School
Coordinator: Ms. Moore
Telephone: 703-594-3020
Email: mooreke@pwcs.edu
Visit the Patriot High School website
Information Meetings
November 28, 2023, 6 p.m. at Patriot HS
January 9, 2024, 6 p.m. at Patriot HS
Attendance Areas
Battlefield HS, Brentsville District HS, Gainesville HS, Osbourn Park HS, Patriot HS, and Unity Reed HS.
Woodbridge High School
Coordinator: Ms. Spindler
Telephone: 703-497-8000
Email: spindlks@pwcs.edu 
Visit the Woodbridge High School website
Information Meetings
November 14, 2023, 6:30 p.m. at Woodbridge HS Auditorium
January 16, 2024, 6:30 p.m. at Woodbridge HS Auditorium
Attendance Areas
Colgan HS, Forest Park HS, Freedom HS, Gar-Field HS, Hylton HS, Potomac HS, and Woodbridge HS