Center for International Studies and Languages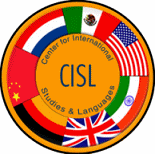 CISL (pronounced "sizzle") is the Center for International Studies and Languages at C.D. Hylton High School. The CISL specialty program allows students to follow a comprehensive and rigorous program of study in pursuit of global awareness. The program advances understanding of global issues respective to cultures and languages, information and communication, and political, economic, and environmental systems.
CISL prepares students for success in today's global marketplace: for university study and a future international career. Hylton offers numerous different world languages, active foreign exchange programs (including opportunities for overseas travel) and various other globally focused extracurricular and hands-on field experiences. Students who successfully complete this intensive program will receive a CISL certificate to accompany the advanced studies diploma and wear the CISL Honor Stole at graduation.
The program components are:
Course sequence options emphasizing an appreciation and understanding of world languages, culture, and current global issues.
Extracurricular programs and community service activities promoting international awareness and global communication.
Exit interview demonstrating a working knowledge of a world language.
Interdisciplinary research project (independent project completed senior year)
All students in this program may choose from an extensive list of Advanced Placement core and elective courses to complement the CISL courses.
Note: Applications for this program are open for rising 9th, 10th, and 11th grade students.
Program Type
Transfer Program – Students participating in this program will transfer to the program location for all courses and activities. Express Bus Transportation is available to accepted students living outside the program location boundaries through Specialty Program Transportation. 
Program Location
C.D. Hylton High School
Coordinator: Ms. Terenchin
Telephone: 703-580-4000
Email: terencce@pwcs.edu
View the Hylton High School website
Information Meetings
November 15, 2023, 6:30 p.m. at Hylton HS
January 16, 2024, 6:30 p.m. at Hylton HS
Attendance Areas
All students in PWCS can apply to this program.