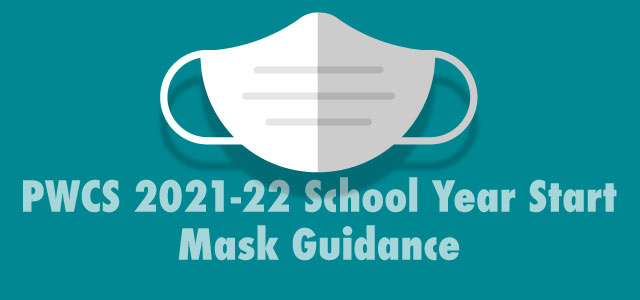 Note: Please visit the Health/Mitigation FAQ webpage for the current mask guidance.
Updated August 13, 2021
Letter from Dr. LaTanya D. McDade:
PWCS Students, Families, Employees, and Community,
It's been nearly one month since I became Superintendent of Prince William County Public Schools (PWCS). I have had numerous conversations with parents, students, educators, faculty and staff, and members from the greater Prince William County community. Each has left me inspired and encouraged; we will indeed benefit from the richness of diversity as we continue working to ensure each of our nearly 90,000 students receive a World-Class Education.
On August 23, we will begin a new school year, and safety will remain top of mind for everyone, for caregivers and families, for educators and staff, and for all of us across Prince William County. Our students are best served in person. We know this paves the way for the greatest outcomes for everyone and is important for students' academic progress, social-emotional growth, and well-being. There will be a large number of students returning, and we are taking precautions to ensure every student's safety and to minimize disruptions to learning.
My commitment is to the safety of all students, teachers, employees, and families. And we are committed to limiting disruptions to student learning caused by quarantines or illnesses, as well as ensuring we have the staffing necessary to avoid shuttering classrooms or schools.
The Centers for Disease Control and Prevention (CDC) is recommending universal indoor masking for all teachers, staff, students, and visitors to schools, regardless of vaccination status. The Virginia Department of Health (VDH) is requiring universal masking for students. Additionally, Virginia law (SB1303) requires in-person instruction be available to all students, and to the maximum extent practicable, schools follow mitigation strategies that have been provided by the CDC.
Universal indoor masking will be required in all PWCS schools at the start of the 2021-22 school year for all teachers, staff, students, and visitors to schools, regardless of vaccination status with some exceptions. Additional exceptions may include medical conditions or students whose disability may prevent masking. Through masking, our schools will be:
Maintaining a layer of mitigation for staff and students when physical distancing is not possible.
Significantly reducing potential disruption to the educational environment caused by student quarantines.
Providing time for vaccines to become available at all ages and for more students to receive vaccinations.
Reducing potential impacts to staffing due to employee illness or quarantine.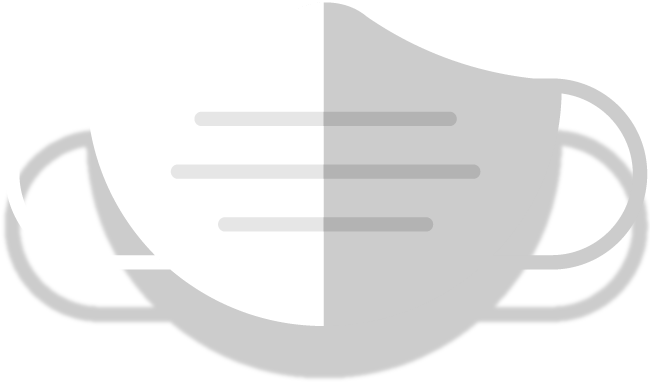 PWCS 2021-22 School Year Start Mask Guidance*
Setting
Fully Vaccinated


Mask Required**

Unvaccinated


Mask Required**

Indoors -

schools

Yes


(exception for vaccinated staff when inhibiting communication ***)

Yes
School Bus
Yes
Yes
Indoors -

eating

No
No
Indoors - PE
Recommended
Recommended
Outdoors -

PE, recess with physical distance, athletics, bus stop

No
No
Indoors -

athletics

No
Recommended
Indoors -

school visitors including athletic spectators

Yes
Yes
Indoors -

chorus

Yes
Yes
Indoors -

woodwind and brass instruments if less than six feet apart

Yes
Yes
Indoors -

central offices in group settings or common areas

Yes
Yes
(As of August 13, 2021)
* Aligns to August 12, 2021 Virginia Department of Health Public Health Order
**Any person who has trouble breathing, or is unconscious, incapacitated, or otherwise unable to remove the mask without assistance; Any person who has a disability or meets at-risk criteria or those assisting such persons, including individuals with and Individualized Education Plan (IETP) or 504 plan under the Rehabilitation Act, where wearing a mask would inhibit communication or the receiving of services. Note: Medical documentation of the inability of student or staff to the wear mask due to health condition is required.
***Such as teachers working with early learners, English learners, and/or students who receive speech language services - when critical to teach concepts using facial cues or phonetics.
Many of us are experiencing pandemic fatigue and a real desire to return to normal. However, we are still in this together and will get through this.
My team and I will continue monitoring both the CDC and the VDH. As conditions and guidance change, we will be prepared to adjust mitigation policies in the best interest of our students and families. For more information and additional details on school opening, please visit the Back-to-School Plan School Year 2021-22 webpage.
Sincerely,


LaTanya D. McDade, Ed.D.
Superintendent of Schools