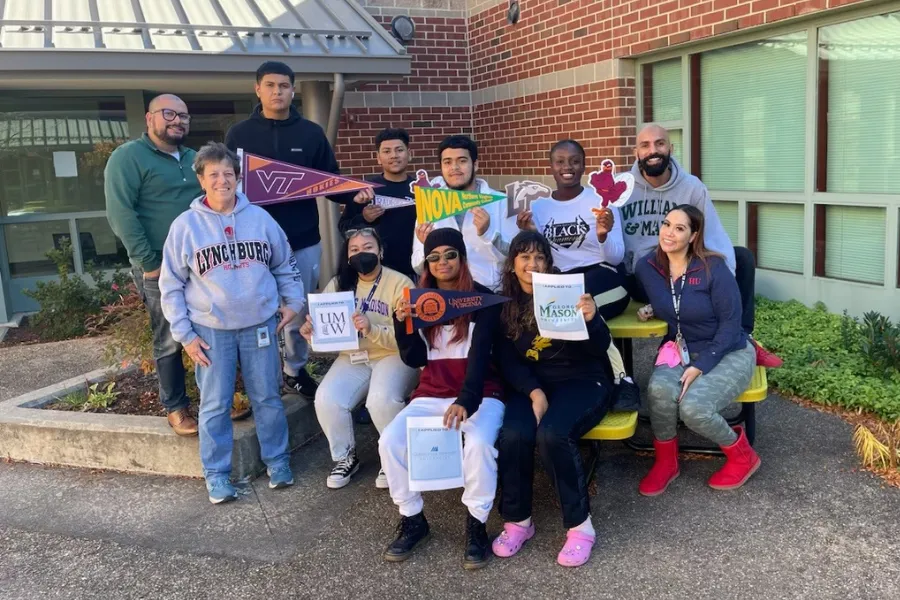 Dear PWCS Families, Employees, and Community,
PWCS strives to ensure 100% post-secondary readiness for all students, because our responsibility does not end with high school graduation. With many high school students completing the PSAT and SAT in October, sending early-action applications this week, and the excitement in exploring post-secondary opportunities, financial considerations are top of mind for families.
When I was 17, I filled out the Free Application for Federal Student Aid (FAFSA). FAFSA is used by almost all universities, colleges, and career schools for granting federal, state, and college-funded student financial aid. Unfortunately, my request for financial aid was initially denied because I filled out the FAFSA incorrectly, falling for one of the 10 common FAFSA mistakes. However, with the help of my high school principal, I was able to complete the FAFSA form and earn the financial support needed to fulfill my dream of going to college. PWCS wants to provide the same support and I invite you to join our Family Engagement Series information session FAFSA Demo and Q&A on Tuesday, November 7, between 6-7 p.m.
Filling out the FAFSA Form is the first step toward finding financial support for our students' continuing education. Completing the FAFSA is not just for financial aid, such as the Pell Grant, it is also for Work Study, federal student loans, grants, and programs, and even scholarships.
Additionally, students who may not be eligible for federal student aid may qualify for state financial aid and should complete the Virginia Alternative State Aid Application at VASAapp.org as soon as possible.
All PWCS high schools have a college and career counselor to support students in their post-secondary aspirations. Their role is to prepare students in college and career readiness toward whichever path they may choose. Encourage your senior to set up a meeting with their college and career counselor this month and visit our PWCS Scholarship Resources and Databases webpage for more information.
With the conclusion of the first quarter, I remind families that Monday and Tuesday, November 6 and 7, are designated Teacher Workdays and schools will be closed to students. Enjoy the weekend and we look forward to seeing our students again on Wednesday, November 8.
Sincerely,



LaTanya D. McDade, Ed.D.
Superintendent
Prince William County Public Schools