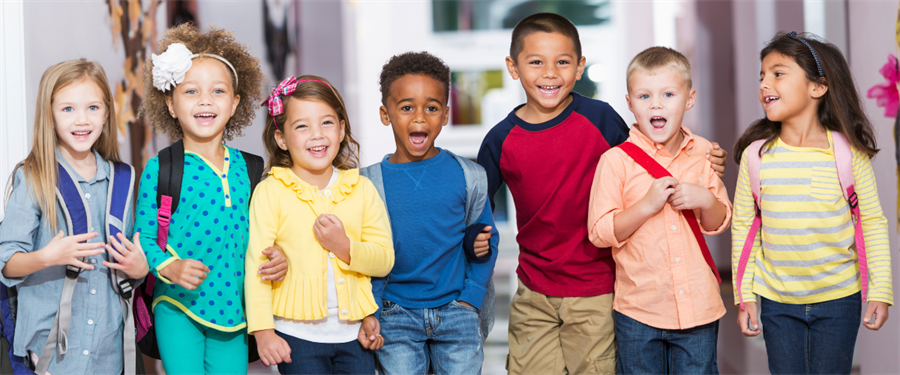 Elementary School Counseling Program
The Elementary School Counseling Program in Prince William County Public Schools is designed to meet the needs of all students and to be inclusive, preventive, and developmental in nature. School counseling is available in each Prince William County School according to Virginia State Standards of Quality. Each school's counseling department designs and implements a comprehensive school counseling program to address the needs of the students and each school community which is served. Elementary school counselors work with all stakeholders (students, parents, teachers, and staff) together to collaboratively partner in the educational process.
Why Elementary School Counselors?
The elementary school years set the tone for developing the knowledge, attitudes and skills necessary for children to become healthy, competent and confident learners. In a comprehensive developmental school counseling program, counselors work as a team with the school staff, parents, and the community to create a caring climate and atmosphere. By providing education, prevention, and early identification and intervention, school counselors can help all children achieve academic success. An elementary school counselor holds a master's degree and required state certification in school counseling. Maintaining certification includes on-going professional development to stay current with education reform and challenges facing today's students. Professional association membership enhances the school counselor's knowledge and effectiveness.
Resources
Contact Us
Anne Henry |  Supervisor of Elementary Counseling and Related Services |  HenryAS@pwcs.edu 
Charvii Smith | Administrative Assistant, Elementary Counseling |  SmithCD@pwcs.edu 
Briana Milton | Administrative Coordinator, School Counseling | MiltonBJ@pwcs.edu 
Dr. Dominique James | Military Achievement Specialist  |  JamesD@pwcs.edu 
Dr. Deborah Ransom |  Project Director - DODEA  |  RansomDV@pwcs.edu
Lisa James |   Elementary School Counseling Support Specialist |  JamesLR@pwcs.edu