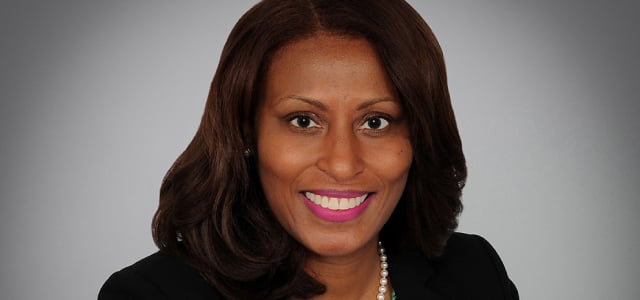 Dear PWCS Families, Employees, and Community,
I am excited to unveil our new brand identity that clearly communicates our mission, vision, and values outlined in our Strategic Plan, Launching Thriving Futures. Developed internally, the brand identity is a clear representation of our vision that every student will graduate on time with the knowledge, skills, and habits of mind necessary to create a thriving future for themselves and their community. You will see this change immediately on our digital platforms, and it will be phased in for other materials as they cycle through replacements.
As our thoughts are with those impacted by Hurricane Ian, weather is top of mind this week. Last year, we introduced "Code Orange," which is used when weather conditions are marginal and impact road or sidewalk safety conditions but are not so severe as to cause substantial impacts. We will continue to use this code in the same manner for this school year. On such days, buildings will not open. However, employees will work remotely, students will work asynchronously (not live) on assignments related to curriculum previously taught, and teachers will provide posted office hours for students to check in as needed. This enables teachers to grade assignments and provides additional planning time. Employees may attend remote professional development, and business operations continue.
In the event of long-duration impact (days or weeks) weather events, Code Orange may change to require real-time (synchronous) learning. Code Orange may also be used in lieu of a delayed opening. PWCS will continue to have "Code Red" days (closing all schools and operations) for significant weather impacts. More information on weather codes can be found here.
As a reminder, between September 27 and October 9, the 2023-24 school calendar survey will be available for comment. Shortly after, the results will be presented to the School Board, who will make the final decision in November. Please complete the survey at your earliest convenience.
Before closing, I want to acknowledge the peaceful demonstrations students held at some high schools across the division this week in response to the recent guidance provided by the Virginia Department of Education (VDOE). PWCS students exercised their First Amendment rights, and school administration and staff members worked to ensure the disruption to instruction was minimized. In PWCS, we value student voice and as I stated last week, we will always treat all students and staff with kindness, compassion, and respect.
Finally, please note that next Wednesday, October 5, PWCS will be closed in observance of Yom Kippur, and I wish all who practice a meaningful fast.
Sincerely,

LaTanya D. McDade, Ed.D.
Superintendent
Prince William County Public Schools