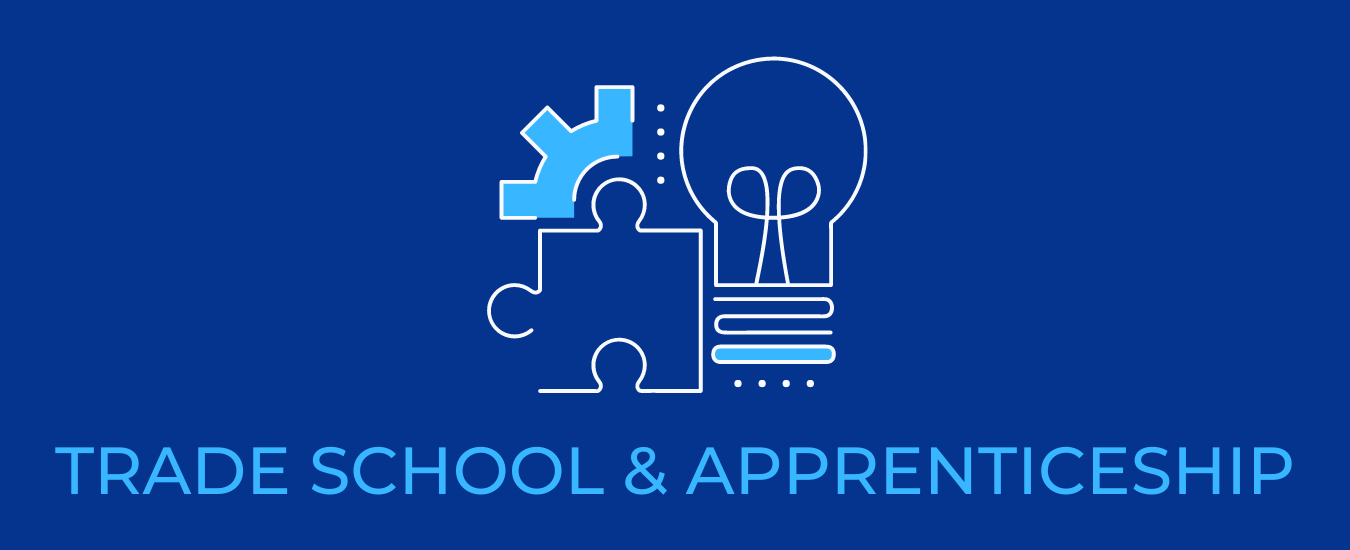 Trade & Technical Schools
Trade schools, also known as technical schools, are postsecondary educational institutions designed to train students for a specific job in a skilled trade. Students typically pay tuition to attend this hands-on instruction and take trade-related courses. Trade schools do not typically award college credit or a degree but rather certifications for completed training. Trade and technical schools provide highly focused training programs specifically designed to prepare students for a job in a skilled or mechanical trade. Explore the benefits of a trade school by watching this video.
Trade and technical schools:
Provide classroom-based instruction with hands-on learning within industry-specific labs.

Tuition typically is half as much as a four-year degree or less.

Completion time is usually two years depending on the trade and program start dates.
---
Resources:
Virginia's Community Colleges
Maryland Center for Construction Education & Innovation
Preparing Students with Disabilities for Trade School-Affordable Colleges
FastForward to a Brighter Future:
Meagan's Story
Career Training in Virginia
FastForward at your Local Community College

Apprenticeships—Earn While You Learn!
Apprenticeship training programs are structured systems of supervised training leading to certification in a trade. A typical apprenticeship program includes on the job training with pay, learning the knowledge and skills associated with the trade from a certified technician, and theoretical and technical in-school training needed for passing credentialing exams. A contract of apprenticeship is signed between the apprentice, the employer and the apprentice organization. Training ranges from two to five years depending on the trade. After the completion of the apprenticeship training, the apprentice completes the credential examination for the trade.
Apprenticeships:
Learning Style: 80% time spent on the field/job site + 20% time in the classroom

Cost: Earning a paid salary/hourly wage; commitment to program

Duration: Two to five years depending on the trade with combined/required hours of experience for licensure and classroom instruction
Resources:
Apprenticeship.Gov
Department of Labor and Industry (DOLI)
What Is An Apprenticeship?
Apprenticeship vs. College