K-12 English Learner Programs
PWCS provides a program of language instruction at each K-12 school in supportive settings so that English learners (ELs) attain proficiency in English and meet the same challenging academic content and student achievement standards as other students. Components of instruction include:
Academic language instruction to students at English Language Proficiency (ELP) levels 1-5 for success in language arts, math, social studies, and science;
Delivery styles to maximize service opportunities: Co-taught, push-in, pull-out, inclusion, and EL-Only class; and
Support from ESL-certified teachers and content teachers knowledgeable in techniques which support English language development (ELD).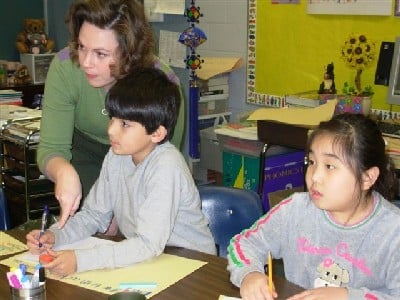 The Office of EL Programs and Services offers EL parent outreach to inform parents on supporting students for academic, personal, social, and career development purposes, including ESL classes in collaboration with Adult Education. For more information about K-12 parent outreach, please call 571-402-3800. For more information on Adult Education, please visit their webpage.