Welcome to Junior Reserve Officers' Training Corps (JROTC)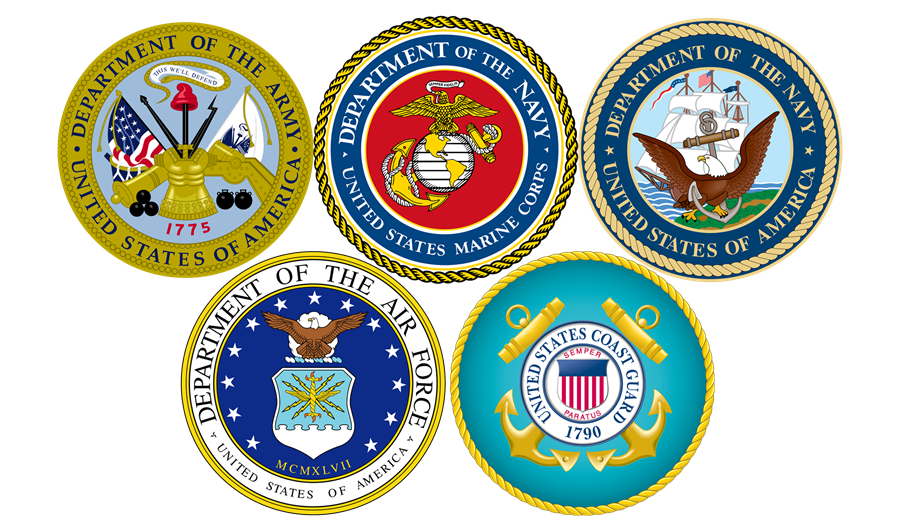 Prince William County Public Schools JROTC hosts programs for the Army, Navy, Air Force, and Marines at nine high schools. These leadership education programs are designed to teach leadership skills, character development, self-discipline, and citizenship. Students are encouraged to enter the program in the ninth grade in order to receive the full benefits of the four-year program.
If you are interested in applying to a JROTC program, please complete the Advanced Academics and Specialty Programs online application.
Frequently Asked Questions
Q: Do I have to join the military after graduation?
A: Absolutely no military obligation is required; however, upon graduation, students can gain advanced military pay grades.
Q: Can students at Brentsville District, Colgan, Gainesville, Or Patriot High School School join JROTC?
A: Yes.
Brentsville District and Gainesville students can apply to the Air Force JROTC program at Unity Reed High School.
Patriot students can apply to the Air Force JROTC program at Battlefield High School.
Colgan students can apply to the Navy JROTC program at Osbourn Park High School.
Have More Questions?
For questions related to JROTC programs, please call Career and Technical Education at 703-791-7297.
JROTC Coursework
These courses are designed to teach citizenship and leadership skills through their respective service.
Army JROTC Course Sequence
Army JROTC I, Army JROTC II, Army JROTC III, Army JROTC IV
Navy JROTC Course Sequence
Navy JROTC I, Navy JROTC II, Navy JROTC III, Navy JROTC IV
Marine JROTC Course Sequence
Marine Corps JROTC I, Marine Corps JROTC II, Marine Corps JROTC III, Marine Corps JROTC IV
Air Force JROTC Course Sequence
Air Force JROTC I, Air Force JROTC II, Air Force JROTC III, Air Force JROTC IV
Scholarship Information
Each year, more than 51,000 high school students from across the country enter to win a share of the $2.2 million in educational scholarships and incentives awarded through the VFW's Voice of Democracy audio-essay competition. Visit the Veterans of Foreign Wars website for more information.
Reserve Officers' Training Corps and military academy scholarships may be available for qualified students.